---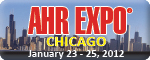 2012 AHR Expo BAC Showcase Is Sold Out

Westport, Connecticut… December 22, 2011— For some time now the popular Building Automation and Control Showcase (BAC) has been completely filled by over 215 exhibitors.

Now in its 17th year, the BAC Showcase is always one of the high interest features of AHR Expo and attracts thousands of HVACR professionals from around the world who are looking for state-of-the-art building integration and automation products and solutions. Visitors to the BAC Showcase can experience the latest:
• Energy & Facility Management Systems
• Climate Controls
• Web-based Monitoring Systems
• Wireless Options
• Networked Building Systems, including Security, Fire Alarms, Lighting, etc.
"With the increased focus on energy savings and more sustainable solutions over the last several years, the BAC Showcase has become a very important element of the Show," said Clay Stevens, President of the International Exposition Company that produces and manages the AHR Expo. "The exhibitors know that the attendees coming there are focused on BAC issues."

Jennifer Faulkner, Marketing Communications Specialist at Tridium, Inc. echoed these words, "the Building Automation & Control Showcase is an amazing area for us. It's very focused and brings all of our customers together."

BAC Educational Opportunities

In addition to the many new products being displayed in the BAC Showcase, several educational sessions dealing with building automation topics will be offered as part of the AHR Expo and ASHRAE educational programs. Ranging from the BACnet Series of educational sessions from BACnet Intl. to the new Open Source Technologies sessions from AutomatedBuilding.com, several of the more than 100 educational sessions being offered deal with BAC-related topics. Detailed information on these sessions is available at http://tinyurl.com/dx35zct.

Attendees can also learn about the latest BAC product solutions by attending the presentations taking place at the three New Product Technology Theaters. Several BAC-related product presentations will be among the nearly 100 taking place during the Show. The presentations are complimentary to all attendees and seating is available on a first-come, first-served basis. Additional information is available at http://tinyurl.com/6ksf3nh.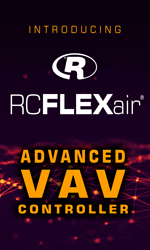 At more than 420,000 square feet, the 2012 AHR Expo is already the largest HVACR event of all time. It will feature more than 1,900 exhibitors from around the world showcasing hundreds and hundreds of innovative new products to over 50,000 attendees and exhibitor personnel. The 2012 AHR Expo is endorsed by 35 leading HVAC/R industry associations and is co-sponsored by the American Society of Heating, Refrigerating and Air-Conditioning Engineers (ASHRAE) and the Air-Conditioning, Heating and Refrigeration Institute (AHRI). The Heating, Refrigeration and Air-Conditioning Institute of Canada (HRAI) is an honorary sponsor. ASHRAE's Winter Conference is held concurrently with the AHR Expo each year.

For more information, current schedule and registration information visit the Show's website at www.ahrexpo.com.

ABOUT AHR EXPO
As the largest and most comprehensive HVAC/R exposition, the AHR Expo attracts tens of thousands of attendees from all facets of the industry, including contractors, engineers, dealers, distributors, wholesalers, OEMs, architects, builders, industrial plant operators, facility owners and managers, agents and reps.
Since 1930, the AHR Expo has been the HVAC/R professional's best resource for new products, new ideas and new services. It's a hands-on, interactive event that showcases a wide spectrum of equipment, systems, and components. This unique industry forum creates a dynamic marketing environment unequaled in size and scope by any other industry event.
The AHR Expo is produced and managed by International Exposition Company, 15 Franklin Street, Westport, CT 06880; telephone: 203-221-9232; fax: 203-221-9260; e-mail: info@ahrexpo.com; website: www.ahrexpo.com.



---


[Click Banner To Learn More]
[Home Page] [The Automator] [About] [Subscribe ] [Contact Us]