---
ISA100 Wireless Standard Approved as American National Standard

Research Triangle Park, North Carolina, USA (21 December 2011) – The American National Standards Institute (ANSI) has announced the approval of ISA-100.11a-2011, "Wireless Systems for Industrial Automation: Process Control and Related Applications," as an American National Standard. This approval confirms that the open consensus standards development procedures required by ANSI, which call for participation not only of suppliers but of all key interest categories, were followed in developing the standard.

Most notably, ISA's ANSI-accredited standards procedures require direct participation and voting by experts from end-user companies, ensuring that their views and requirements are considered in the development process. ANSI/ISA-100.11a-2011 received 92% approval from voting members on the ISA100 Committee who represent end-user companies where wireless systems will be deployed. The ISA100 Co-Chairs, Wayne Manges of Oak Ridge National Laboratory/US Department of Energy, and Herman Storey, a consultant with 42 years as an end user in the refining and petrochemical industry, have both stated that this overwhelming approval by end-users sends a strong and clear message to industry.

Approval as an American National Standard follows the unanimous approval of the standard in September as a Publically Available Specification (PAS) by IEC SC65C, Industrial Networks. The PAS approval marked the first step in the progression of ANSI/ISA-100.11a-2011 through the IEC (International Electrotechnical Commission, www.iec.ch) process. A two-day meeting earlier this month of IEC SC65B Working Group 16, Wireless Industrial Networks, resulted in an initial working schedule.

This collaboration with the IEC is the latest in a long line of ISA standards that have served as the originating sources of widely used IEC standards, including:

• IEC 61511 series: Process Safety (ISA84)
• IEC 61512 series: Batch Control (ISA88)
• IEC 62264 series: Enterprise Control-System Integration (ISA95)
• IEC 62443 series: Industrial Automation and Control Systems Security (ISA99)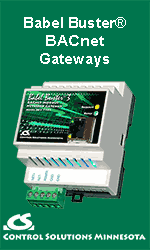 ANSI/ISA-100.11a-2011 was developed to provide reliable and secure wireless operation for noncritical monitoring, alerting, supervisory control, open loop control and closed loop control applications. The standard defines the protocol suite, system management, and gateway and security specifications for low-data-rate wireless connectivity with fixed, portable and moving devices that support very limited power consumption requirements. The application focus is to address the performance needs of applications, such as monitoring and process control, where latencies on the order of 100 ms can be tolerated, with optional behavior for shorter latency.
With more than 600 members from across the globe, ISA100 brings together wireless experts, who represent diverse industrial and technical interests, in an open forum. For more information on ISA100, contact Charley Robinson, crobinson@isa.org, or visit www.isa.org/standards.

About ISA
The International Society of Automation (www.isa.org) is a leading global nonprofit organization that is setting the standard for automation by helping over 30,000 worldwide members and other professionals solve difficult technical problems, while enhancing their leadership and personal career capabilities. ISA develops standards, certifies industry professionals, provides education and training, publishes books and technical articles, and hosts conferences and exhibitions for automation professionals. ISA is the founding sponsor of the Automation Federation (www.automationfederation.org).



---


[Click Banner To Learn More]
[Home Page] [The Automator] [About] [Subscribe ] [Contact Us]