---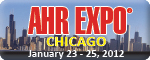 CS13 at AHR Expo 2012 - Booth 3459

CSI3 announces that it will feature the latest releases for applications, appliances and drivers built on Tridium's Niagara AX Framework at the AHR Expo 2012, January 23-25 at McCormick Place, Chicago, IL. The company will exhibit at Booth 3459.

CSI3 will showcase several new enhancements to its industry-leading analytics and diagnostics platform, Prophet, including:

Energy Analytics: Offering real time monitoring and control of all integrated systems for load shedding, curtailment and/or ADR functionality.

Fault Detection/Diagnostics: Providing additional functionality for detection and diagnostics, enterprise-wide, including a set of Advanced Alarming dashboards for at-a-glance anomalies and quick corrective measures.

Newly released applications and solutions to be showcased include:

TenantEye: The industry leading, open software appliance for tenant metering, sub-metering, overrides and invoicing – including a tenant "smart phone" interface for overrides.

File/Table Driver Niagara AX: Importing, modeling and exporting file data from 3rd party software, business and enterprise packages into Niagara has never been easier with our File/Table Driver. Take it for a spin with our FREE demo download.

DNP3 Driver for Niagara AX: DNP3 is an open protocol specification for electrical and metering equipment. This driver allows the user to integrate, monitor and control equipment that uses the DNP3 protocol.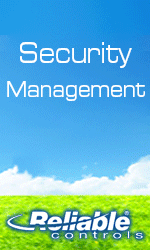 CSI3 creates leading-edge applications, appliances and drivers, and helps create OEM solutions for partners looking to leverage an open platform like Niagara. If you are looking for innovative solutions or have imagined a future software and automation front-end for your product(s), visit www.csicubed.com or contact sales@csicubed.com..
About CSI3 CSI3 is the global innovator in open solutions available on the industry's leading automation platform – Niagara AX Framework, by Tridium, Inc. We are the first and leading application, appliance and driver developers for the open, commercial automation industry, and continue to lead the charge for offering scalable, easy-to-use, open, intelligent solutions in the automation market.

CSI3 technology and applications have fundamentally changed the way the world connects and integrates with each other and their enterprise. CSI3 is a DBA of Controlco. Additional information is available at www.csicubed.com.
---


[Click Banner To Learn More]
[Home Page] [The Automator] [About] [Subscribe ] [Contact Us]