---

Tridium at 2010 AHR Expo - Booth #1338















Tridium to Demonstrate Latest Version of NiagaraAX, Preview New Applications in Smart Home Technology and Energy Management and Unveil New Hardware

Framework Solutions, Applications and Hardware Provide Integration, Interoperability and Connectivity for Building and Residential Automation and Energy Management

RICHMOND, VIRGINIA, January 5, 2010-Tridium today announced that it will be featuring a number of new integration applications and solutions at this year's 2010 AHR Expo, January 25-January 27 at the Orange County Convention Center, Orlando, Florida. Tridium will be located at booth #1338.

On the software and application side, the company will be demonstrating NiagaraAX 3.5, the latest version of the industry leading open, integration platform and empowers manufacturers to develop intelligent equipment systems and smart devices. The company is also previewing its latest Smart Home Technology and Energy Management applications.

On the hardware side, Tridium will be showing the JACE®-700, the company's newest embedded controller, a new 7" WiFi Touchscreen Display and several new devices that have been developed using the Sedona Framework™, the company's open source development platform that distributes decision making control and manageability to any device and brings intelligence and connectivity to the network edge and back.

The company will also be showcasing several applications that have been developed by some of its partners built using the NiagaraAX and Sedona Frameworks.

2010 AHR Expo
When: January 25-January 27
Where: Orange County Convention Center, Orlando, Florida
Tridium: Booth #1338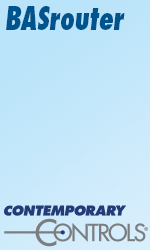 About Tridium Inc.
Tridium is the global leader in open platforms, application software frameworks, automation infrastructure technology, energy management and device-to-enterprise integration solutions. Our technologies extend connectivity, integration and interoperability to the millions of devices deployed in the market today and empowers manufacturers to develop intelligent equipment systems and smart devices that enable collaboration and communication between the enterprise and edge assets.

The Niagara Framework® is a software platform that integrates diverse systems and devices regardless of manufacturer, or communication protocol into a unified platform that can be easily managed and controlled in real time over the Internet using a standard web browser. By integrating today's diverse building systems such as environmental controls, security, lighting, energy, video, fire and life safety, Niagara is creating better buildings---ones that are smarter, use less energy, are more efficient, have lower operating costs, are safer and contribute to a sustainable environment.

The Sedona Framework™ is the industry's first, open source development framework that provides a complete software platform for developing, deploying, integrating, and managing pervasive device applications at the lowest level. It brings the power of programmable control and the Internet down to extremely inexpensive devices. The Sedona Framework distributes decision making control and manageability to any device and brings intelligence and connectivity to the network edge and back.

The company is an independent business entity of Honeywell International Inc.

Additional information about Tridium is available at www.tridium.com.
---

[Click Banner To Learn More]
[Home Page] [The Automator] [About] [Subscribe ] [Contact Us]