---
HomePlug® Powerline Alliance Announces HomePlug "Green PHY" Specification for Smart Grid Applications















Green PHY Developed with Major Utilities to Dramatically Reduce Power Consumption and Cost while Maintaining Interoperability with Existing HomePlug AV Deployments

Las Vegas, Nev. – January 6, 2010 – At the 2010 International CES, the HomePlug® Powerline Alliance, the world's leading industry group for powerline network solutions, today announced expected finalization of the HomePlug "Green PHY" (HomePlug GP) specification in the first quarter of 2010. HomePlug GP is a low power, cost-optimized powerline networking specification targeting Smart Grid applications such as HVAC, smart meters, home appliances and plug-in electric hybrid vehicles. HomePlug GP has been developed with direct input from major utility companies like Consumers Energy, Duke Energy, Pacific Gas & Electric, and Southern California Edison to help optimize the specification for real world deployments

"The Smart Grid continues to be a major focus for the HomePlug Powerline Alliance, with HomePlug's GP specification at the center of our Smart Grid efforts," said Rob Ranck, president of the HomePlug Powerline Alliance. "HomePlug is developing the GP spec based upon performance and interoperability requirements from the utilities and appliance manufacturers for Smart Grid deployment. Furthermore, HomePlug GP is a slimmed down, lower data rate version of HomePlug AV, which makes it easier for multiple silicon suppliers to produce GP chips quickly. The requirement for backwards interoperability means that prototypes and early implementations can be deployed now using available HomePlug AV chips," continued Ranck.

HomePlug GP has ample bandwidth to support critical functionality such as IP networking. Power consumption is estimated to be 75 percent less than an AV chip with similar cost savings projected. Certified chips and products are expected to ship in early 2011. Products based on HomePlug GP will be fully interoperable with both HomePlug AV products. The forthcoming HomePlug AV2 specification, designed for next generation broadband speed applications, maintains this family interoperability. HomePlug GP is developed as a profile of the IEEE 1901 powerline communications standard and will be included in HomePlug's well-established Compliance and Interoperability Certification Logo program.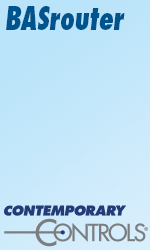 The HomePlug Powerline Alliance is committed to working with the industry in support of Smart Grid interoperability initiatives. Intellon Corporation (now Atheros Communications, Inc.) was recently selected for award negotiation by the U.S. Department of Energy for a $4.9 million matching grant for its HomePlug GP development. Atheros is the only semiconductor company to have a proposal selected by the DoE under the $3.4 billion Smart Grid Investment Grant program announced by President Obama to modernize the U.S. power grid. The HomePlug Powerline Alliance has also worked with the ZigBee Alliance to develop the ZigBee/HomePlug Smart Energy Profile, a common application layer enabling interoperability between applications which may run in ZigBee wireless and HomePlug powerline devices. The ZigBee/HomePlug Smart Energy Profile has also been named in the National Institute for Standards and Technology Smart Grid interoperability standards roadmap.

HomePlug devices account for 75 percent of the world's broadband powerline communications market, and over 40 million devices have shipped to date. The Alliance works with key stakeholders to ensure all of its specifications are designed to meet the requirement for interoperability stated by service providers, utilities, equipment and appliance manufacturers, consumer electronics and other important stakeholders. The Alliance operates the powerline networking industry's largest Compliance and Interoperability Certification Program to ensure true multi-vendor co-existence and interoperability. The program has certified more than 190 products and will also begin certifying IEEE 1901 products in 2010.

Please visit www.HomePlug.org for more information on the HomePlug Powerline Alliance.

About the HomePlug® Powerline Alliance
Founded in 2000, the HomePlug Powerline Alliance, Inc. is an industry-led initiative with more than 70 member companies that creates specifications and certification logo programs for using the powerlines for reliable home networking and Smart Grid applications. The Alliance accelerates worldwide adoption for HomePlug technology by collaborating with international standards organizations such as the IEEE and through market development and user education programs. Sponsor members include Atheros Communications (ATHR);Cisco (CSCO); Comcast (CMCSK); GE Energy, an affiliate of General Electric Co. (NYSE: GE); Gigle Networks;; Motorola, Inc. (MOT); NEC Electronics Corporation (TSE: 6723); and SPiDCOM Technologies. Contributor members include Arkados (OTCBB: AKDS); Corporate Systems Engineering; Renesas Technology Corp., Texas Instruments Incorporated (NYSE:TXN) and Yitran Communications Ltd.
---


[Click Banner To Learn More]
[Home Page] [The Automator] [About] [Subscribe ] [Contact Us]