---

Over 20 Endorsing Organizations To Offer Free Educational Sessions at 2010 AHR Expo















Sustainability To Be Key Focus During Educational Sessions

WESTPORT, Connecticut…January 6, 2010 — The latest innovations in the HVAC/R industry will not only be displayed on the show floor at the 2010 AHR Expo®, January 25-27, they will also be a hot topic at many of the nearly 50 free educational sessions being offered to engineers, contractors, wholesalers, and other HVAC/R professionals during the three-day event at the Orange County Convention Center in Orlando, Florida.

The 2010 session program features a wide range of topics, allowing attendees to obtain a better understanding of the newest trends and technologies impacting the industry, while also providing them with the opportunity to find practical solutions to their various challenges. Leading industry experts will present each of the sessions being offered by the more than 20 organizations endorsing the 2010 AHR Expo. Attendees are allowed to participate in as many presentations throughout the three-day program as their schedule permits. Some of the valuable sustainability-focused sessions include:

ENERGY STAR® - Your Customer's Path to Green, Sustainable Buildings, presented by the U.S. EPA's ENERGY STAR Program

The Great Debate: Target and Walmart on Saving Energy, presented by the Department of Energy Commercial Building Initiative

Electricity, Buildings and HVAC - The Next Frontier for System Integration - Building Technology Integration with the Electric Grid will Drive Energy Savings and Environmental Benefit, presented by GridWise® Architecture Council

Cost/Benefit Analysis Methodology and Tools Needed by Owners, presented by ASHRAE

IAQ Guidelines For Occupied Buildings Under Construction, presented by Sheet Metal and Air Conditioning Contractors' National Association

Powering the Smart Grid with the LonWorks Technology and RF Wireless Technology, presented by LonMark Americas

Introduction to Cloud Services for Buildings, presented by Ken Sinclair, Editor/Owner of www.automatedbuildings.com. This session will discuss the new focus of building cloud connections.

The 2010 AHR Expo Education Schedule is available at www.ahrexpo.com

"We're excited to have so many organizations partnering with us to conduct these popular educational sessions," said Clay Stevens, president of International Exposition Company (IEC), which manages the AHR Expo. "It's a great opportunity for AHR Expo attendees to gain valuable knowledge at little or no cost during this year's Show."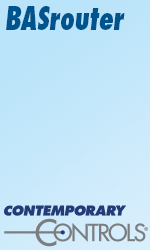 There will also be Special Programming available at the Show, which will be presented by other industry experts. Cost to attend these sessions varies and can be found on at www.ahrexpo.com. A few of the sessions include:

PM Live: Hydronic Design for Solar & Geothermal Heat Pump Systems (2 sessions), John Siegenthaler, Hydronics Editor of PM Magazine will discuss the essentials of successful solar combisystem design and present several system templates.

LEED Half-Day Workshops, the United States Green Building Council will provide practical knowledge on how to be an essential and knowledgeable part of a LEED team and how to manage a LEED project from the first client meeting to final certification.

Solar Air-Conditioning and Refrigeration Workshop, International Energy Agency will present the basics of solar collector technology, open and closed cooling cycles and equipment, current systems experience, including systems in North America, design guidelines and economics of solar cooling.

The 2010 AHR Expo is endorsed by 31 leading HVAC/R industry associations and is co-sponsored by the American Society of Heating, Refrigerating and Air-Conditioning Engineers (ASHRAE) and the Air-Conditioning, Heating and Refrigeration Institute (AHRI). The Heating, Refrigeration and Air-Conditioning Institute of Canada (HRAI) is an honorary sponsor. ASHRAE's winter meeting is held concurrently with the AHR Expo each year.

A complete educational schedule and registration information where required can be found at www.ahrexpo.com.

ABOUT THE AHR EXPO
As the largest and most comprehensive HVAC/R exposition, the AHR Expo attracts tens of thousands of attendees from all facets of the industry, including contractors, engineers, dealers, distributors, wholesalers, OEMs, architects, builders, industrial plant operators, facility owners and managers, agents and reps.

Since 1930, the AHR Expo has been the HVAC/R professional's best resource for new products, new ideas and new services. It's a hands-on, interactive event that showcases a wide spectrum of equipment, systems, and components. This unique industry forum creates a dynamic marketing environment unequaled in size and scope by any other industry event.

The AHR Expo is produced and managed by International Exposition Company, 15 Franklin Street, Westport, CT 06880; e-mail: info@ahrexpo.com; website: www.ahrexpo.com.
---


[Click Banner To Learn More]
[Home Page] [The Automator] [About] [Subscribe ] [Contact Us]