---
AHR 2010 - GridWise Session
















DOE Gridwise Architecture Council AHR Expo / ASHRAE Educational Sessions 2010
The GridWise Architecture Council is an endorsing organization of the AHR Expo and will provide two free educational sessions for the buildings and HVAC community at the show, see http://www.ahrexpo.com/forvisitors/2010ed.php and below with tentative speakers.
Monday January 25, Time: 11:00 am - 12:00 pm Room: S320G/H
Title: Electricity, Buildings and HVAC - The Next Frontier for System Integration - Building Technology Integration with Electric Grid will Drive Energy Savings & Environmental Benefit
Description: As global economies recover, there will be many opportunities for business and technology renewal, none will be bigger than the next wave of systems integration. Relentless increase in electric demand has had a brief hiatus in 2009, but the next wave of growth will re-start significant challenges facing the electricity business. Designing and leveraging building systems technology to achieve both comfort and efficiency will be discussed here, along with approaches to use this same technology to participate in electricity programs for Demand Response (DR), Critical Peak Pricing (CPP) and Smart Grid that pay customers to participate. Understanding the business and technical aspects of this business is critical for building and HVAC professionals. This is the next frontier for building automation and HVAC control and this session will discuss how Smart Grid envisions that the power of IT and the Internet will be used to drive interoperability between equipment and systems on both sides of the electric meter.
Speakers:
Jack Mc Gowan, CEO Energy Control Inc., Chairman Emeritus GridWise Architecture Council
Tracy Markie, CEO Engenuity, Member GridWise Architecture Council
Ed Koch, CTO Akuacom
Leighton Wolffe, Wolffe Consulting, formerly of Constellation NewEnergy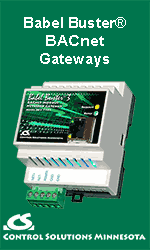 Tuesday January 26, Time: 11:00 am - 12:00 pm Room: S320G/H
Title: Automation and HVAC in a Post-Stimulus World |
Description: Many changes are occurring in our industry. Green and Net Zero Buildings all involve the ability of automation systems to monitor, control and report on non-renewable and renewable resources, place buildings on and off the energy grid, and provide consistent and complex responses to building needs. Several states are passing laws requiring that buildings use this technology and that they provide energy history and performance reports to prospective buyers when a building is being sold. This session will discuss some of the bellwether projects implemented under the American Reinvestment and Recovery Act and how these projects will impact our industry and establish trends for decades to come. Key technologies will include automation, microgrids, utility programs, Energy Business Intelligence and middleware technology being introduced to the building and HVAC space by Information Technology (IT) companies like IBM, Cisco and Microsoft.
Speakers:
Jack Mc Gowan, CEO Energy Control Inc., Chairman Emeritus GridWise Architecture Council
Tracy Markie, CEO Engenuity, Member GridWise Architecture Council
Jim Lee
Anto Budiarjo
---


[Click Banner To Learn More]
[Home Page] [The Automator] [About] [Subscribe ] [Contact Us]