---
Uncover Opportunities in the Buildings-to-Grid Market
















B2G Summit, bringing Smart Grid to Building Automation

Orlando, FL - January 27, 2010
1pm-5pm - Room S330G
Co-Located at the AHR Expo

Successful implementation of Smart Grid will involve the adoption of new solutions for shifting energy loads in commercial buildings during peak periods. The problem is being addressed today through Demand Response (DR) and similar programs. More and more utilities are jumping on the bandwagon forcing buildings, new and old, to shed load on demand. This creates significant challenges for the nation's aging building stock which are incapable of participating in such programs without significant inconvenience to building occupants.

Widespread deployment of DR and real-time pricing programs will force buildings to automatically react to changes in the supply, demand and cost of energy. The emergence of the Building-to-Grid (B2G) marketplace will completely change the way buildings are designed, integrated and managed.

A new array of business opportunities are emerging around products, systems and software that will enable the B2G market. Shifting energy loads will require installation of dynamic lighting systems that automatically adapt to Smart Grid demands. Software must be able to model energy, optimizing performance of building management systems (BMS) to maximize occupant comfort and productivity.

You are invited to attend the B2G Summit organized by Clasma Events, Inc. at the AHR Expo, January 27, 2010 from 1:00 to 5:00 p.m. This executive summit provides an open forum for executives from government, utilities, and the BMS industry to discuss the impact of Smart Grid on buildings.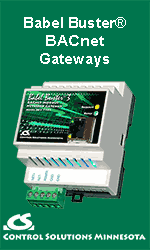 Summit speakers include:

Dr. George Arnold, National Coordinator for Smart Grid Interoperability, NIST
Christoph Vogel, Vice President and Business Unit Head, Siemens
John Petze, Global Director, Cisco Systems Inc.
Dr. David Holmberg, Building and Fire Research Laboratory, NIST
Jim Lee, President, Cimetrics Inc.
Sila Kiliccote, Program Manager, Lawrence Berkeley National Laboratory
Seating is limited for the event, Register now!

Who should attend:

Building Automation System vendors
Contractors and integrators
Mechanical and electrical consultants and architects
Energy managers of facilities
B2G deployment will require consensus on a common set of standards that allow energy and information to flow freely between Smart Grid and buildings. The National Institute of Standards and Technology (NIST) is leading the charge in this area by developing a comprehensive list of standards through the Smart Grid Interoperability Panel (SGIP). It is critical for industry stakeholders to understand the impact that industry standards will have on building controls and automation systems.

Contact Clasma Events for Sponsorship Opportunities

For more visit www.B2G-Summit.com
Orlando, FL • January 27, 2010
---


[Click Banner To Learn More]
[Home Page] [The Automator] [About] [Subscribe ] [Contact Us]