---
Cisco's Marie Hattar to Keynote Among Foremost Industry Voices at IEC's Grid ComForum in Santa Clara
















Vice President of Smart Grid Solutions for Cisco, Marie Hattar, takes the stage at the inaugural Grid ComForum conference this February 2–3 at the Santa Clara Convention Center

CHICAGO – January 11, 2010 – The International Engineering Consortium's (IEC) Grid ComForum will present Marie Hattar, Vice President of Smart Grid Solutions for Cisco, as a featured keynoter this February 2 at 12:30pm at the Santa Clara Convention Center in Santa Clara. The keynote will headline the two-day conference addressing the development of smart grid technology with a focus on technology selection and management. Sessions will focus on business case development, market drivers, operations, and policy concerns.

"Cisco's leadership in bringing the information and communications technologies industry to the electric power grid is highly respected and we look forward to learning more from Ms. Hattar when she shares valuable insight during her keynote address at the Grid ComForum" stated IEC President John Janowiak.

"From Cisco's viewpoint, we're committed to building an end-to-end communications infrastructure for the Smart Grid by bringing together industry partners, standardization efforts and regulatory agencies. With the mounting demands on our electrical system, we need solutions that can securely bring greater efficiencies and innovations to our businesses and communities. That's why I'm excited to be taking part in this conference and moving the discussion forward" commented Ms. Hattar.

Marie Hattar brings more than 18 years of industry experience to her role as Vice President of Network Systems and Security Solutions at Cisco. She is responsible for setting and developing a strategic vision that integrates routing, switching and security solutions to help organizations operate more efficiently and effectively through sustainable IT.

In addition, Ms. Hattar is a member of the Cisco Smart Grid Board. Composed of Cisco executive leaders across multiple functional areas, the group charts Cisco's policy and product development around smart grid initiatives.

Other participating organizations include AT&T, Bridge Energy Group, Cisco, Comverge, DTE Energy, Elster, Enernoc, Energy Hub, EnerNex, GE Digital Energy, Greentech Media, GridPoint, Harris Stratex, IBM, IPSO Alliance, Itron, Locus Energy, OASIS, Pacific Gas and Electric, Silver Spring, Southern California Edison, Telcordia and Tropos Networks.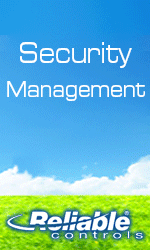 All industry professionals are invited to register at http://www.gridcomforum.com/registration/register.asp. To view the entire schedule, visit www.GridComForum.com/attendees/program_schedule_gcf.asp.

For more information, visit Grid ComForum or contact Katie Post at kpost@iec.org.

About the IEC
A nonprofit organization, the IEC is dedicated to catalyzing technology and business progress worldwide in a range of high-technology industries and their university communities. Since 1944, the IEC has provided high-quality educational opportunities for industry professionals, academics, and students.

In conjunction with industry-leading companies, the IEC has developed an extensive, free, on-line educational program. The IEC conducts industry-university programs that have substantial impact on curricula. It also conducts research and develops publications, conferences, and technological exhibits that address major opportunities and challenges of the information age.

More than 70 leading high-technology universities are IEC affiliates, and the IEC handles the affairs of the Electrical and Computer Engineering Department Heads Association and Eta Kappa Nu, the honor society for electrical and computer engineers. Please visit www.iec.org.
---


[Click Banner To Learn More]
[Home Page] [The Automator] [About] [Subscribe ] [Contact Us]