---

Eagle Mountain Launches Intelligent Climate Control System at AHR EXPO - Booth #2283















Ecô Energy Management System delivers first-of-its-kind, alternative-energy HVAC solution

Canandaigua, N.Y. (January 18, 2010) – Eagle Mountain, a green technology company servicing the international heating and cooling industry, is proud to announce the launch of its new intelligent climate control system — the Ecô Energy Management System — at the AHR Expo in Orlando, Fla., Jan. 25-27.

The first system of its kind, Ecô introduces intelligent climate control technologies to the residential and small commercial HVAC marketplace. Ecô is a browser-based management system that can be monitored and controlled remotely, from any Internet connection, including a handheld device such as a PDA or iTouch.

The Ecô system also has the ability to interface with National Weather Service data to adjust set points in anticipation of weather changes, and provides system health updates and reports errors to users via e-mail or text messaging.

In addition, Ecô accumulates historical data for analysis and generates real-time performance data. The Ecô system empowers consumers to reduce personal energy consumption and delivers a unique and fully integrated alternative-energy HVAC solution.

"We are thrilled to provide people with the ability to control their entire HVAC system from the palm of their hand. This revolutionary product will make it easier for home and business owners to reduce energy use and minimize costly bills," said Doug Mossbrook, CEO Eagle Mountain. "We not only provide remote monitoring, but complete remote control of all types of energy systems including geothermal, solar, and wind."

Eagle Mountain will also be featuring its Geomax™ geothermal systems at AHR. The company supports contractors and authorized dealers with customized geothermal systems, packaged as a turn-key installation. By excelling in the specification and integration of complete system installations, Eagle Mountain allows dealers to install systems in a timely and profitable manner.

Eagle Mountain will also have its Radiantmax™ radiant systems on display at AHR. The company's radiant systems include the Radiantmax Overfloor and Underfloor Systems, Radiantmax BPEX tubing, Permapex PEX-AL-PEX tubing, and Heat Transfer Plates.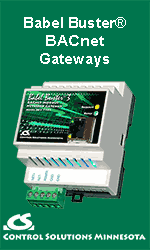 Center for Green Technology

The Center for Green Technology opened in February of 2009. The revolutionary facility demonstrates Eagle Mountain's commitment to environmental conservation and is a showcase for the companies' alternative energy products. The 21,000 square foot facility is a true example of sustainable construction and uses the same amount of energy as a 3,500 square foot Energy-Star rated home.

"Our Geothermal HVAC systems as well as the radiant technology work in tandem with our incredible Ecô system. These items allow our clients' facilities to operate at the highest level of comfort and efficiency. We encourage everyone to learn more about our systems and to perpetuate green building principles," said Mossbrook.

For more detailed information on Eagle Mountain, the Ecô Energy Management System, or the company's other product lines, please stop by Booth No.2283 or visit www.eagle-mt.com.

ABOUT EAGLE MOUNTAIN:
Located in pastoral Upstate New York community Canandaigua, N.Y., Eagle Mountain is an alternative energy integrator specializing in geothermal, radiant heating, and energy management systems. Through a network of dealers, Eagle Mountain designs, integrates, manufactures and supports the installation of alternative-energy systems to customers around the world. Eagle Mountain provides contractors and homeowners the equipment and support necessary to embrace green building principles.
---

[Click Banner To Learn More]
[Home Page] [The Automator] [About] [Subscribe ] [Contact Us]