---

Energy Management Company Announces Alliance With Industry Heavyweight - AHR Expo 2010















Agreement debuted at the January AHR Expo in Orlando, FL

LEE'S SUMMIT, MO. (January 19, 2010) – Lynxspring will debut their new alliance to the Air-Conditioning, Heating and Refrigerating industry January 25th in Florida. During the AHR Expo, this growing, Missouri enterprise will announce their ground-breaking collaboration, which has been in development for over two years.

"We are pleased to announce our new alliance with Diebold, Incorporated," said Terry Swope, President of Lynxspring. "This alliance brings 24/7 energy monitoring to Lynxspring partners and their customers. Lyxnspring is committed to providing creative, value-add applications for its business partners and their customers. The Diebold alliance is an example of such a relationship."

The two entities collaborated to produce a sophisticated energy monitoring service with access to real-time energy data. The real-time data to Diebold's energy monitoring is provided through Lynxspring's Niagara-based JENEsys™ platform using drivers optimized for that purpose. Additionally, Lynxspring has developed appliances for branch banks and other light commercial buildings that automate HVAC, lighting, metering and other applications for those facilities combined with the drivers to the Diebold services. These appliances enable new and existing buildings to take advantage of Diebold's monitoring services.

"In today's business environment, effective energy management is becoming more and more crucial," said Bradley J. Stephenson, vice president, Diebold Security division. "This alliance brings Lynxspring customers award-winning monitoring services."

Lynxspring, founded in 2001, is a leading technology company addressing building automation control requirements with a focus on interoperability. "Lynxspring manufactures and distributes web-enabled, open protocol control solutions to fit the simplest to the most complex criteria building owners expect in today's market," said Swope. "We believe that the intelligent use of both unique and third-party software products can increase quality assurance, productivity and repeatability in any market that uses an integrated approach in design, development and deployment of energy products and services."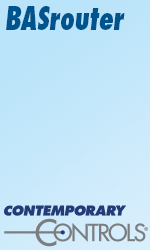 During the AHR Expo, slated to take place at the Orange County Convention Center, Lynxspring will have live demonstrations in their booth, and will also showcase representatives from Diebold, as well.
About Lynxspring®
Lynxspring's technologies extend connectivity, integration and interoperability to the millions of devices deployed in the market today, and empowers the development of intelligent equipment systems and smart devices that enable collaboration and communication between the enterprise and edge assets. Today, there are multiple partners operating throughout the United States, Canada , Guam, Porto Rico, Latin Armeirca and Mexico installing applications that include: energy and sustainability management, intelligent building automation, M2M, security automation, lighting control, convergence retailing and smart facilities management.
Using Tridium's NiagaraAX software in an embedded platform, Lynxspring manufactures and distributes JENEsys™ , an Internet-based integration and interoperability open modular platform, combining automation infrastructure technology and device-to-enterprise integration solutions. Lynxspring - Solutions and Technology Converge www.lynxspring.com
About Diebold
Diebold, Incorporated is a global leader in providing integrated self-service delivery and security systems and services. Diebold employs more than 17,000 associates with representation in nearly 90 countries worldwide and is headquartered in Canton, Ohio, USA. Diebold is publicly traded on the New York Stock Exchange under the symbol 'DBD.' For more information, visit the company's Web site at www.diebold.com, or visit www.dieboldsecurity.com to learn more about Diebold's security solutions and monitoring services.
---


[Click Banner To Learn More]
[Home Page] [The Automator] [About] [Subscribe ] [Contact Us]