---
Optimum Energy Expands Engineering Services Offering to Help OptimumHVAC™ Chiller Plants Achieve Maximum Efficiency















Industry innovator Tom Hartman, P.E., joins Engineering Services team

SEATTLE — January 25, 2010 — Optimum Energy, LLC, provider of heating, ventilating and air conditioning (HVAC) software solutions that set a new standard in energy efficiency, today announced the availability of an expanded range of engineering services that will help customers employing OptimumHVAC™ Ultra High Performance software solutions maximize the efficiency of their HVAC systems. This move is in response to Optimum Energy's accelerating demand from its partner network to support specification-based projects, and from onsite customers seeking verification of plant design to achieve maximum efficiency performance.

"Many of our OptimumHVAC installations have been specified into projects by mechanical contractors and engineering firms such as WSP Flack + Kurtz," said Nathan Rothman, founder and CEO of Optimum Energy. "We are committed to ensuring the continued success of these projects, and expanding our Engineering Services capabilities enables us to meet the needs of our contract partners at every stage of the specification-design build process."

Optimum Energy also announced that Tom Hartman, P.E., discoverer of the Equal Marginal Performance Principal upon which OptimumHVAC solutions are based on, will be partnering with Optimum Energy to bring his HVAC design and control expertise to the company's largest projects. Hartman will work with Optimum Energy's Engineering Services team, led by Ben Erpelding, P.E., CEM. Based in San Diego, California and deployed across the United States, Optimum Energy's Engineering Services team has extensive experience in the design, validation and optimization of commercial HVAC systems.

"Optimum Energy is a leader in the HVAC industry transformation in which energy efficiency becomes a primary goal in HVAC system control," said Tom Hartman, P.E., CEM, and founder of The Hartman Company. "It's been gratifying to see Optimum Energy successfully develop, implement and market a turnkey HVAC optimization solution based on the efficiency principals I developed 10 years ago. I'm pleased to be deepening my partnership with the company and look forward to helping the company meet the growing demand for its products and services."

Optimum Energy Engineering Services
Optimum Energy's Engineering Services specialize in engineering centrifugal chiller plants and/or variable air volume (VAV) air handling systems to maximize energy efficiency performance. Services include detailed energy analysis and/or simulation, review and consulting services for plant design and control, and utility rebate or incentive program documentation for both new construction and retrofits.

These services are in addition to site assessments already provided by Optimum Energy's Engineering Services team prior to installation of OptimumHVAC optimization software. Site surveys are conducted to assess whether improvements are needed to maximize optimization potential. Site assessments include an upgraded design recommendation with a detailed scope of work, as well as detailed instructions for the integration of OptimumHVAC software and the control contractor's scope of work.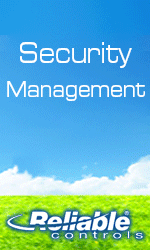 More information about Optimum Energy's Engineering Services can be found at: www.optimumengineeringhvac.com/Engineering_Facts.pdf.

Optimum Energy Recognized at AHR EXPO 2010
Optimum Energy received an Honorable Mention in the Green Building category of the 2010 AHR Expo Innovation Awards Competition. A panel of industry professionals, selected for their knowledge and expertise in HVACR, found Optimum Energy's HVAC software product worthy of this recognition.

To learn more about Optimum Energy's solutions, visit booth #1257 at the International AHR EXPO, Jan. 25-27, held at the Orange County Convention Center in Orlando, Florida.

Saving Energy in Commercial HVAC Systems
Optimum Energy is the first company to use a scalable software approach to deliver advanced control technologies that reduce HVAC energy consumption up to 60 percent without sacrificing occupant comfort. Reliable, third-generation OptimumHVAC software includes ongoing, Web-based monitoring to track historical and real-time HVAC system performance and energy savings, and verify equipment performance.

OptimumHVAC is delivered in a multi-protocol appliance that integrates easily with all building automation systems, and can be installed by any licensed mechanical or controls contractor. OptimumHVAC Performance Assurance enables savings to persist for decades, while the typical project payback is 18 to 36 months.

Optimum Energy's solutions are being employed in a wide range of buildings, including: commercial high rise office towers, schools and universities, federal and state government facilities, data centers, labs, medical facilities, airports, hotels, casinos and shopping centers.

About Optimum Energy, LLC
Based in Seattle, Wash., Optimum Energy's reliable, demand-based Ultra High Performance HVAC optimization software applications are proven to reduce commercial building HVAC energy consumption and operating costs up to 60 percent. More information is available at www.optimumenergyhvac.com.
---


[Click Banner To Learn More]
[Home Page] [The Automator] [About] [Subscribe ] [Contact Us]