---
BACnet® International to Utilize MBS Test Tools To Increase BACnet Interoperability















Offers Automated BACnet Testing Tool to Market
BACnet International and MBS Software announced today that they have signed an agreement whereby the BACnet Testing Laboratories (BTL) will utilize MBS automated BACnet device testing tools for testing BACnet device interoperability. The two organizations are working together to incorporate the testing tool into the formal operations of the test lab which will shorten the testing process and speed the time to market for BACnet products. The agreement will also allow all BACnet equipment manufacturers to purchase and use the tool to conduct their own interoperability testing prior to the formal BTL certification process.

Atlanta, GA (PRWEB) January 28, 2010 -- BACnet International and MBS Software announced today that they have signed an agreement whereby the BACnet Testing Laboratories (BTL) will utilize MBS automated BACnet device testing tools for testing BACnet device interoperability. The two organizations are working together to incorporate the testing tool into the formal operations of the test lab which will shorten the testing process and speed the time to market for BACnet products. The agreement will also allow all BACnet equipment manufacturers to purchase and use the tool to conduct their own interoperability testing prior to the formal BTL certification process. More information about BTL is located here: http://www.bacnetinternational.org/displaycommon.cfm?an=5

The long-standing goal of the BTL has been ensuring BACnet device interoperability across multiple suppliers and products used in the building automation industry. The application of automated testing as part of the operations of the BTL will help streamline the testing process. Building upon that, BACnet International and MBS software will make the software suite available to the marketplace so that BACnet equipment manufacturers can effectively pre-test their devices and software – ensuring a higher level of interoperability, increasing the speed of the testing process, and expanding the global reach of the BACnet standard.

Mr. Shubert, Head of Sales and Marketing for MBS Software, explained the value of BACnet testing at multiple levels, "The global testing, listing, and certification processes for BACnet products is important to assure the highest quality building automation implementations, and we are delighted to support that with our automated test tool." Mr. Shubert added, "The BACnet Test Framework software actively supports this process and allows manufacturers to fix problems in the implementation before the device is tested in the laboratory. Concentrating the activities for BACnet testing world-wide helps to reduce time and money while increasing the quality of products and implementations with reasonable effort."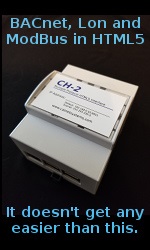 According to Andy McMillan, President of BACnet International and President/CEO of Teletrol Systems, "The number one priority of BACnet International is ensuring interoperability, and the test suite from MBS has the potential to increase the efficiency and effectiveness of BACnet testing." Mr. McMillan added, "BACnet International members will all benefit from this level of automated testing and we encourage them to take advantage of this terrific benefit."

About BACnet International:
BACnet International is an industry association that facilitates the successful use of the BACnet protocol in building automation and control systems through interoperability testing, educational programs, and promotional activities. The BACnet standard was developed by ASHRAE and has been made publicly available so that manufacturers can create interoperable systems of products. BACnet International complements the work of the ASHRAE standards committee and BACnet-related interest groups around the world. BACnet International members include building owners, consulting engineers and facility managers, as well as companies involved in the design, manufacturing installation, commissioning, and maintenance of control equipment that uses BACnet for communication. For more information, please visit www.bacnetinternational.org.

About MBS:
MBS is a privately owned company in Krefeld, Germany focusing on communication solutions for industry and building automation. The company was founded in 1987 and started BACnet business in 1997. MBS offers products and services for hardware- and software-solutions for industry and building automation. Our portfolio covers all areas from consulting, the specification phase, realization and trainings and support. The main focus of MBS is networking automation devices using communication protocols and open standards for data-exchange. In close co-operation with our sister company CS-Lab we offer full services and solutions from one source and we support you in the realization of your product- and/or project requirements. For more information, please visit http://www.mbs-software.de.

---


[Click Banner To Learn More]
[Home Page] [The Automator] [About] [Subscribe ] [Contact Us]