---
ZigBee Light Link: LED Lighting Control Standardized
New, industry-backed open standard for consumer lighting control

San Ramon, Calif. – Jan. 4, 2012 – The ZigBeeŽ Alliance, a global ecosystem of companies creating wireless solutions for use in energy management, commercial and consumer applications, today announced it is developing a new open standard designed for LED lighting control – ZigBee Light LinkTM. This forthcoming standard will help manufacturers develop a variety of lighting and control products, giving resellers and consumers a wide selection of interoperable wirelessly controlled lighting products for the home.

The Alliance is creating a standard that will be as easy to use as a common dimmer switch. Light bulbs, LED fixtures, sensors, timers, remotes and switches built using ZigBee Light Link will not require special devices to coordinate in a home's network. Consumers will be able to easily install and add extra devices to their home lighting network. Like all devices in the ZigBee portfolio, ZigBee Light Link devices can be controlled over the Internet through connected computers, tablets and smart phones. Development of this standard is being steered by industry-leading lighting experts such as GE, Greenwave Reality, OSRAM Sylvania and Philips.

"ZigBee Light Link will be the industry-wide solution for the home market," said Jos Bruins, ZigBee Light Link working group chair from Philips. "ZigBee Light Link is being vigorously tested and will provide the simplicity consumers need and the helpful features they've been hoping the industry would develop."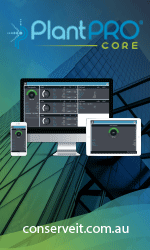 Products built using ZigBee Light Link can earn the ZigBee Certified product seal. When completed, this open standard will be one of the industry's first standardized wireless networking solution for interoperable lighting applications between different manufacturers.

"Having so many lighting industry heavyweights working together to leverage the benefits of ZigBee for ZigBee Light Link will help consumers realize the convenience of standards-based wireless lighting control," said Bob Heile, chairman of the ZigBee Alliance. "ZigBee Light Link will give consumers a simple way to control lighting from anywhere in their home, or even if they're at work or on vacation."

Since ZigBee Light Link will be an interoperable ZigBee standard, lighting products using this standard will work together and coexist with other ZigBee standards already in consumers' homes. To see more information about the benefits and features of ZigBee Light Link and download, visit: www.ZigBee.org/LightLink.

ZigBee: Control your world
ZigBee offers green and global wireless standards connecting the widest range of devices to work together intelligently and help you control your world. The ZigBee Alliance is an open, non- profit association of approximately 400 members driving development of innovative, reliable and easy-to-use ZigBee standards. The Alliance promotes worldwide adoption of ZigBee as the leading wirelessly networked, sensing and control standard for use in consumer, commercial and industrial areas. For more information, visit: www.ZigBee.org.

---


[Click Banner To Learn More]
[Home Page] [The Automator] [About] [Subscribe ] [Contact Us]