---
Continental Control Systems Products at DistribuTECH 2012

New Product Highlights:

WattNode® BACnet® Energy Meter

Latest addition to WattNode family boasts low price, compact design, and easy installation.
At DistribuTECH 2012, Continental Control Systems will highlight its new WattNode BACnet meter (MS/TP), a cost-effective energy and power metering solution for building automation systems requiring the BACnet communications protocol. The new BACnet WattNode meter complements the company's Modbus® and LonWorks® meters, enabling almost any building automation system seamless accessibility to electrical measurements including power, energy, voltage, current, and power factor. Designed to be the most compact and cost-effective networkable energy meters on the market, all WattNode meters provide line-powered single and three phase, wye or delta configurations up to 600 Vac and 6000 A. Supporting full self-discovery of the meter and all of its objects, the WattNode BACnet meter offers more than 50 electric power-related measurements, 64 addresses, and selectable baud rates up to 76.8K, including an auto-baud setting.

Additional Products on Display at DistribuTECH 2012:
WattNode AC Power and Energy Meters

In addition to the new BACnet energy meter, Continental Control Systems will also showcase its range of WattNode AC power and energy meters, including the WattNode Modbus, WattNode Plus for LonWorks, and Advanced Pulse WattNode.
The WattNode Modbus is a kW and kWh hour meter that communicates over a Modbus RTU protocol via RS-485 or RS-232, and measures single or three phases with voltages from 120 to 600 Vac and up to 6,000 amps in delta and wye configurations. The WattNode Plus for LonWorks communicates over FT10 twisted-pair networks and measures 35+ electric power-related measurements including: power (kW), energy consumption (kWh), voltage, current, power factor (PF), frequency, demand, peak demand, and time of peak demand. The Advanced Pulse WattNode offers a low cost option for bi-directional power and energy measurement with pulse output (solid-state relay closure) proportional to kWh consumed, for submetering, energy management, and performance contracting applications. All three operate with safe low-voltage 0.333 Vac current transformers and are line-powered, eliminating the need for a separate power supply.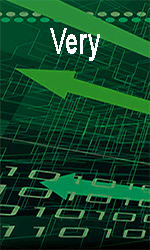 Continental Control Systems Current Transformers

Continental Control Systems' WattNode meters use low voltage (0.333 Vac) current transformers (CTs) to provide a safe non-intrusive measurement up to 6000 amps. At DistribuTECH 2012, the company will show its Accu-CT™ revenue-grade, high-accuracy split core CT along with their complete line of solid and split core transformers.

NEW Accu-CT Revenue-Grade Split Core CT
Engineered for use with any WattNode energy meter, the Accu-CT offers an unprecedented 0.5 percent linearity over a wide range of the rated current (1 to 120 percent of rated current). The Accu-CT complies with the linearity and accuracy requirements of ANSI C57.13.for tenant submetering and billing. The meter's low-voltage output (0.333 Vac at rated current) allows for installation without shorting blocks. The UL-recognized CT is available in rated currents of 5 A, 20 A, 50 A, 100 A, 200 A, and 250 A, with inside dimensions of 0.75 inches by 0.75 inches (20 mm by 20 mm) and features eight-foot, 22-AWG twisted-pair leads.

Company Overview:
Founded in 1995, Colorado-based Continental Control Systems specializes in electric power metering equipment for the measurement of energy and power production and consumption. The company's meters are designed to provide kW and kWh information in a variety of communication protocols including BACnet®, Modbus®, LonWorks®, and pulse outputs. Applications for the WattNode® meter include building automation, LEED certification, tenant submetering, performance verification/evaluation/diagnostics, and energy management. All Continental Control Systems products are listed or recognized by Underwriters Laboratories Inc. with a Dual Safety Certification for use in both the United States and Canada (cUL).
All trademarks appearing herein are the property of their respective owners.
For more information visit http://www.ccontrolsys.com




---


[Click Banner To Learn More]
[Home Page] [The Automator] [About] [Subscribe ] [Contact Us]