---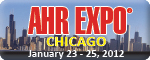 The Belimo Energy Valve - Booth 3749

A two-way pressure independent control valve that optimizes, documents and proves water coil performance.

See an actual demonstration at the 2012 AHR Expo, Belimo booth 3749!

Valve Innovations
Hardware Packaging
All inclusive: 2-way valve, actuator, coil optimization logic, embedded temperature sensor and remote temperature sensor with well, water flow meter, DDC communication.

Coil Optimization Logic
Pressure Independent valve response
Delta T Manager
BTU, BTU/h power calculation

Energy Data
BTU, BTU/h, water flow, Coil ΔT
Power Curve & ΔT Curve data
Daily trend data storage (13 months)

DDC Integration
Analog, BACnet MS/TP, TCP/IP, MP

Tools
Laptop with standard IP browser interface via ethernet cable for parameterization
ZTH-2 US hand held parameterization tool

Features and Benefits

Energy Optimization
Improve coil ΔT by parameterize Delta T Manager mode to match the installed characteristic of the coil.
Save pump distribution energy by eliminating coil overflow
Improve plant performance by improving chiller or boiler efficiency
Reduce unwanted chiller or boiler staging by improving plant ΔT

Planner/Consultant Benefits
Achieve coil performance that follows the calculated design flow rates exactly
Benchmarking installed coil efficiency characteristic (power curve and Delta T curve)
Compare installed benchmark to coil manufacturer's performance data to identify installation anomalies such as piping problems or clogged coils,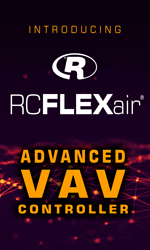 Control Contractor Benefits
Sizing and selection is simplified valve sizing and selection, no Cv calculations required
The valve provides data to the BAS that enables continuous commissioning of coils which enables customized control strategies. Use diagnostics to achieve Green design criteria and continuous commissioning requirements. The Energy Valve package will offer a tremendous value to building owners and operators.

Installation Benefits
Compact foot print requires only 5x straight pipe run leading to the flow meter section
Commissioning Agent/Balancer Benefits
The Energy Valve provides the rated flow, Initial coil baseline efficiency data and installed coil efficiency data. This data can be used by the Commissioning Agent and Balancer to ensure that every coil is performing at its optimum BTUH output and Delta T.
Compare installed benchmark to future coil performance to identify; fouling, external dirt and fin degradation
Document installed benchmark and subsequent coil performance data to meet green designs and continuous commissioning M&V criteria
Owner Benefits
The Energy Valve offers better comfort, less maintenance costs and valuable coil performance data. The system saves energy costs by reducing the power consumption of pumps and chilled water plants by optimizing coil operation. The Energy Valve provides coil performance data that will allow continuous re-commissioning of the coil over its lifetime.
For more information visit http://www.belimo.us/


---


[Click Banner To Learn More]
[Home Page] [The Automator] [About] [Subscribe ] [Contact Us]