---
Onset Announces E-Learning Course on Analyzing Building Energy Data
New e-learning course shows how to convert building energy data into actionable information using Microsoft Excel; awards one GBCI credit hour

BOURNE, MA, January 11, 2012 — Data loggers provide a wealth of information about a building's energy use and environmental conditions. However, this data is only as useful as the insights that can be extracted from it.

A new e-learning course explains how to perform the manipulations and calculations necessary to convert time-series data to actionable information for energy auditing, commissioning, measurement and verification, and diagnostics.

"Using Excel® to Evaluate Building and System Data," was developed by Mark Stetz, an energy consultant from Stetz Consulting and author of the award-winning Energy Professional's Guide to Data Loggers. The course is intended for commissioning agents, energy consultants, simulation modelers, and facility operators who need to know how to manipulate time-series data from loggers, building automation systems, or utility interval data using Microsoft® Excel. Participants will earn one continuing education credit through the U.S. Green Building Council.

The self-paced online course is presented in six modules, each with a tutorial followed by an Excel demonstration to facilitate the learning process. Students will learn how to:

• Calculate energy consumption by time-of-use.
• Calculate maximum, minimum, and average temperatures for occupied and unoccupied periods.
• Merge time-series data from different sources.
• Create and format time-series and scatter graphs that show relationships as a function of time or between variables.
• Calculate basic statistics on a data set, including histograms and linear regressions.

"With the ability to work at their own pace and repeat any module as needed, users can quickly build their professional skills, and gain the knowledge to work confidently with time-series data from data loggers and building automation systems," Stetz said.

Prerequisites for the course include a general knowledge of Microsoft Excel, data loggers, building automation systems, and utility interval data. Module Six assumes a basic knowledge of statistics and linear regression models.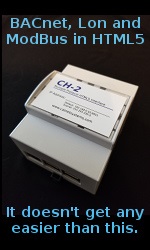 The course is available from Onset for $95. To sign up visit, please visit http://www.onsetcomp.com/excel.

ABOUT ONSET
Onset is the world's leading supplier of data loggers. The company's HOBO data logger and weather station products are used around the world in a broad range of applications, including building energy performance monitoring, water resources management, and ecological and agricultural research. Based on Cape Cod, Massachusetts, Onset has sold more than 1.5 million data loggers since the company's founding in 1981. Visit Onset on the web at http://www.onsetcomp.com.

ABOUT STETZ CONSULTING
Stetz Consulting LLC brings 20 years of energy efficiency evaluation services to projects and facilities, helping clients to reduce operating costs, improve comfort and climate control, and minimize their carbon footprint. Projects include building energy audits, validating savings from efficiency projects, developing or reviewing measurement and verification plans for LEED EAc5, evaluating new and emerging technologies, economic evaluation of energy-efficiency and renewable-energy projects, and provides training in these fields. For more information, visit http://www.stetzconsulting.com.



---


[Click Banner To Learn More]
[Home Page] [The Automator] [About] [Subscribe ] [Contact Us]