---
EnergyAi™ Launches Green Button Compatibility
Berkeley CA, 22 Jan 2012: EnergyAi™ announced the integration of its energy analytics service with the "Green Button", a White House coordinated initiative introduced in Silicon Valley last week. This enhancement enables all PG&E and SDG&E non-residential customers with smart meters to easily obtain the EnergyAi™ Load Analysis report. Other utilities in California, Texas, and the east coast will implement their Green Buttons later this year.
When utilities add a Green Button to their web sites, customers can download energy consumption data in a standard format with one click. Now they can submit the data via the EnergyAi™ web site (www.energyai.com) and receive a Load Analysis report by email.
"The primary objective of the Green Button initiative is to create an ecosystem for developers to deliver new services which help customers save energy and money. EnergyAi's deep analytics do just that for non-residential customers," noted company founder Dave Krinkel. "Our Load Analysis report provides as much useful insight into how a facility uses energy as possible without an onsite audit, at a price point affordable by the smallest energy user. The main obstacle for many potential customers has been obtaining a detailed history of their usage. The Green Button removes that obstacle."
The Green Button download follows the industry standard "Energy Services Provider Interface" (ESPI) sponsored by the North American Energy Standards Board (NAESB). It contains all the information needed by EnergyAi™. "Our analysis is much more than simple visualization of load profiles," added Krinkel. "I compare it to a cardiologist reviewing an EKG. They can detect normal vs. suspicious patterns, and diagnose potential problems. EnergyAi™ does the same with the detailied energy use data in the Green Button download. It can tell you if your facility is operating as expected."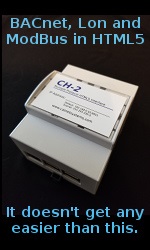 EnergyAi™ has analyzed loads for over 3,000 facilities world-wide, from small retail outlets to large industrial plants. It identifies the most common usage patterns for a facility by hour, day-of-week, and season. It then looks for anomalies, and patterns in those anomalies. For example, periods of unusually high use may occur most frequently on weekends, or late night hours.
The detailed data in the Green Button download enables EnergyAi™ to reveal savings opportunities not immediately apparent from load profile graphs. These include the cost of a facility's "24x7" demand from equipment which is always running, or gradual load creep over time.

On 7 weekends over the past year, lights and other equipment were not turned off as expected. This added over $4,000 to the annual electric bill for the facility.

"24x7" load – equipment which is always on - is 63% of this building's electricity use. Each 1% drop in this continuous demand would save over $5,000 per year.

PG&E and SDG&E customers can sign up for an EnergyAi™ Load Analysis report at www.energyai.com. The price for a report is $20.
---


[Click Banner To Learn More]
[Home Page] [The Automator] [About] [Subscribe ] [Contact Us]