---
LOYTEC: Best Product of the Year 2011
Winner at LonMark International Best of the Year Awards for three Years

LOYTEC's L-DALI CEA-709 DALI Controller was awarded "Infrastructure Product of the Year". The award was presented at AHR EXPO on Jan 24, 2012 in Chicago, IL. LOYTEC's traditional participation in this world leading trade show for HVAC and building automation was recognized in a large way. Hans-Joerg Schweinzer and Dietmar Loy, LOYTEC managing directors present at the ceremony, were very pleased about this award presentation: "We frankly admit that we are very proud to have gained the trophy three years in succession. And we will try hard throughout the coming year to achieve the same status again".

LonMark International recognizes the companies, projects and individuals that are leading the industry in innovation and accomplishments through its annual LonMark award program, believing that innovation and inspiration are the cornerstones of continued growth for any industry.

Nominations were judged based upon the following criteria: Uniqueness of solution, addressing an industry problem with an effective solution, openness of solution and integration into an open LonMark system. Special consideration was given to energy efficiency, best practice solution for the industry and sustainable design principles. Product nominations from around the world were encouraged.

The prize-winning LOYTEC device L-DALI controller seamlessly integrates DALI lighting solutions in LonMark systems using TP/FT-10 or Ethernet/IP (IP-852) channels. DALI (Digital Addressable Lighting Interface) is part of the IEC 60929 standard. It is used to dim and switch lighting fixtures. DALI also supports devices like multi-sensors for brightness, movement, and temperature and even intelligent switches. Up to 64 DALI lighting fixtures can be controlled or monitored individually per DALI channel. All lighting fixtures are monitored for defective lamps. L-DALI can provide this information to the Building Management System (BMS) through its CEA-709 interface.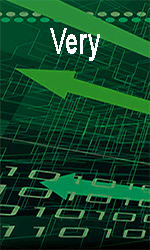 The L-DALI controller represents a DALI-Master in the DALI network. In the CEA-709 network LDALI provides an NV-Interface. Ballasts and other DALI devices can be addressed via the provided network variables. An onboard DALI protocol analyzer is embedded in the device. On the DALI network the L-DALI controller supports lamp burn in mode to protect individual lamps from premature failure. L-DALI provides cyclical testing of emergency lighting systems and battery status according to the IEC 60929 standard.
Full configuration of L-DALI can be achieved via the supplied LNS plug in or web based interface. This functionality allows for offline configuration of the DALI system and online lamp replacement. Various LonMark functional profiles are supported: Lamp Actuator, Light Sensor, Occupancy Sensor, Constant Light Controller and Sun Blind Controller. In addition to the functional profiles L-DALI provides fully capable AST (alarming, scheduling, trending), with email capability.

About LOYTEC
Founded in 1999, LOYTEC electronics GmbH today ranks among the leading European
providers of intelligent network infrastructure products for building automation. There
LOYTEC sets to open and standardized communication protocols exclusively. LOYTEC develops, manufactures and distributes to the world router solutions, embedded Automation Servers, DALI lighting controls, graphic user interfaces, touch panels and gateways. Primary focus is on network solutions for buildings and real estate. Methods provided are remote access and notification, as well as functions for data acquisition, information viewing and data storage. The LOYTEC system is based on a protocol independent approach for decentralized alarming, scheduling and trending.




---


[Click Banner To Learn More]
[Home Page] [The Automator] [About] [Subscribe ] [Contact Us]