---
HomePlug® Technology Gains Momentum

Growing Certifications and Shipments of HomePlug Products Demonstrate HomePlug's Expanding Market Prevalence

Portland, Ore. – January 8, 2013 – The HomePlug® Alliance (www.homeplug.org), the worldwide industry group for powerline communications networking, today reports a surge of activity in HomePlug product certifications throughout 2012. HomePlug certified products are designed to enable a home's electrical wires to distribute broadband Internet, HD video, digital music and smart energy applications.

HomePlug operates the most established and robust certification program for powerline networking, with more than 300 products certified. The HomePlug Certified logo has become an important industry validation of reliability, interoperability and ease-of-use for consumers, retailers and service providers alike.

Before a product can display the HomePlug Certified logo, it must pass rigorous interoperability testing with other certified products included in the HomePlug AV test matrix. The certification test matrix includes products using seven different HomePlug AV chipsets from four vendors:
• Broadcom Corporation
• MStar Semiconductor Inc.
• Qualcomm Atheros
• Sigma Designs, Inc.

The increase in certification activity is largely the result of the growing popularity and resulting product sales of HomePlug products throughout Europe, North America and Asia. "Our research indicates a 39 percent increase in HomePlug product shipments during 2012," said Lee Ratliff of IHS iSuppli. "HomePlug AV is an entrenched competitor in the wireline home networking market and is very popular in service provider triple-play deployments. We expect the success of HomePlug AV to continue, resulting in a 31 percent compounded annual growth rate from 2012 to 2016."

"I am very optimistic about the future of HomePlug," said Rob Ranck, president of HomePlug Alliance. "HomePlug product announcements from our members have become a regular occurrence, and it takes little effort to find a plethora of HomePlug Certified products online or from a local retailer. I am encouraged by our members' commitment to high quality consumer products as well as ongoing support for HomePlug technology and certification program development."

New Technologies Expand HomePlug's Certification Portfolio:
Throughout 2012, HomePlug launched development of key new interoperability testing programs, including:
• HomePlug AV2: the next generation of interoperable, gigabit-class powerline networking technology
• HomePlug Green PHY: interoperable powerline networking technology for smart energy and smart home applications that is being adopted by major automobile manufacturers for electric vehicle connectivity
• IEEE 1905.1: the emerging standard that enables seamless integration of hybrid home networks that can include HomePlug, Wi-Fi, MoCA and Ethernet technology

Additionally, for smart grid and smart energy applications, HomePlug launched the Consortium for SEP 2 Interoperability (CSEP) in partnership with the Wi-Fi® and ZigBee® Alliances. For grid-to-meter applications, HomePlug expects to begin test tool development in 2013 for Netricity PLC, the certification program for the forthcoming IEEE 1901.2 standard.

This week, the HomePlug Alliance is exhibiting at the 2013 International CES in Las Vegas alongside the Digital Living Network Alliance (DLNA®), Multimedia over Coax Alliance (MoCA®) and Wi-Fi Alliance to together promote and demonstrate the connected home. Demonstrations in South Hall 1, Las Vegas Convention Center, Booth 20300 will showcase how these technology standards from the four alliances create the ultimate connected home experience.

About the HomePlug® Alliance
HomePlug® Alliance is a group of 60 companies working together to develop technology specifications and certification & logo programs for powerline networking. With over 100 million devices in the market, HomePlug products are used worldwide by consumers and service providers to improve home networking performance while expanding coverage and Wi-Fi® mobility.

Visit the HomePlug Alliance website at http://www.homeplug.org for more information regarding HomePlug Alliance and its family of technologies and sign up for the HomePlug interest list at http://www.homeplug.org/about/inquiry to receive updates.

Sponsor members include Broadcom Corporation (BRCM); Cisco (CSCO); Duke Energy (NYSE: DUK); MStar Semiconductor Inc.; Qualcomm Atheros, a wholly owned subsidiary of Qualcomm Incorporated; Renesas Electronics Corporation (TSE: 6723); and STMicroelectronics (NYSE: STM).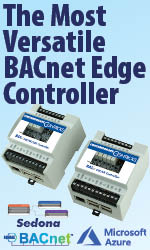 ---

[Click Banner To Learn More]
[Home Page] [The Automator] [About] [Subscribe ] [Contact Us]