---
CodeGreen Solutions Releases Free Mobile App for iPhone, Compares EPA Energy StarŪ Scores for Over One Billion Square Feet of Property

January 14, 2013 – NEW YORK, NY – CodeGreen Solutions announced today the launch of its new free mobile app for iPhone. The app, now available for iPhone and Android devices, allows real estate professionals to view and analyze Energy StarŪ scores right from their smartphones. This first of its kind solution responds to a need that CodeGreen saw amongst clients for a way to easily access Energy StarŪ information on the go. The app enables user to compares Energy StarŪ scores for over one billion square feet of property nationwide.
"The CodeGreen Energy App is just the kind of tool we have been waiting for. It makes finding and comparing Energy Star Scores of thousands of buildings so quick and easy. Making this data transparent is a dream come true for the Energy Efficiency Marketplace" said Robert Sauchelli, National Program Manager, ENERGY STAR Service and Product Provider Partnership.

New Energy StarŪ disclosure requirements in cities such as New York, Seattle, San Francisco, Austin and Washington DC have increased the importance of having higher scores. The CodeGreen tool enables users to easily search and compare the energy scores of thousands of buildings throughout the country.

CodeGreen is an EPA Energy StarŪ Partner and has reviewed the energy use of over 150 million sq. ft. of buildings throughout the country. This unique and large data set enabled CodeGreen to develop proprietary algorithms to better compare the energy use of similar buildings. Now for the first time, a building owner or tenant can use a mobile app to easily find and compare the energy efficiency of their own building with any nearby or similar buildings, condensing and normalizing many building characteristics into a single performance score.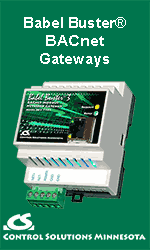 In addition to helping owners and tenants give their Energy StarŪ scores context by adjusting comparison groups by size, age, and building types, the CodeGreen Energy App offers other useful features that will allow users to:
- See whether or not their building is compliant with new energy efficiency laws
- Send updates on their building's energy efficiency for verification
- Understand new energy efficiency laws and see when their buildings are due to comply
- Share building performance stats on social media networks like Facebook and Twitter
Download the free CodeGreen Energy App for iPhone here: http://bit.ly/11Et1SI
Download the free CodeGreen Energy App for Android here: http://bit.ly/ZIRKX
ABOUT CODEGREEN
CodeGreen provides sustainable and energy efficiency solutions for individual buildings, portfolios and corporations throughout the country. They develop innovative solutions to help clients conserve capital by complying with energy efficiency laws, reaching sustainability goals, improving operations and reducing energy consumption. Their innovative software package ProActTM is designed to track, maintain, and report the ongoing sustainability of today's complex buildings. CodeGreen's consulting services include energy benchmarking, LEED certification management, energy auditing, retro-commissioning (RCx), and sourcing for energy efficiency financial incentives across the country. CodeGreen is currently greening over 150 million square feet of property throughout the country, and has managed the LEED certification of over 20 million square feet nationwide.
For more information about CodeGreen, please visit www.codegreensolutions.com or email hetra@codegreensolutions.com


---


[Click Banner To Learn More]
[Home Page] [The Automator] [About] [Subscribe ] [Contact Us]