---

Belimo New Products at AHR Expo 2013 - Booth #733

New Generation Globe Valves and Retrofit Linkages Promise Easy Installation with more Power and Flexibility

Danbury, CT, January 28, 2013– Belimo Americas is pleased to announce the release of their New Generation Globe Valve Actuator and Retrofit Linkage solution. The new generation actuator gives globe valves the "extra muscle" they need for applications where higher close-off pressures are required. The actuator offers greater force (up to 1011 lbf) with a reinforced rugged design, a selectable fail-safe position switch and a quick connect coupler, making installation quick and easy. With a retrofit linkage that adjusts to most globe valves, this actuator provides increased flexibility with reduced inventory.

"With its innovative valve clamp and quick connect coupler, the New Generation Globe Valve Actuator can be installed and adapted in minutes", states Joseph Carcare, Product Manager for Belimo Retrofit Solutions. "Engineered to suit a broad range of HVAC applications, the new generation actuator and retrofit linkages are highly adaptable making selection, installation and service hassle-free."
ZIP Economizer™ – The Fast Route to Reliable Energy Savings
Danbury, CT, January 28, 2013– Belimo Americas is pleased to announce the release of their ZIP Economizer. The ZIP Economizer has been developed to allow for easy user interaction when setting up or troubleshooting Economizer systems and RTUs. The ZIP Economizer is the most technologically advanced Airside Economizer solution in the market. The ZIP Economizer is designed to provide the most energy savings through advanced economizer logic strategies. The ZIP Economizer is compliant with the most recent energy codes and standards (ASHRAE 90.1-2010, IECC-2012, California Title 24-2013, ASHRAE 189.1-2011). The ZIP Economizer reliability and features mean economizers no longer have to be jumpered out or fixed closed and results in getting building energy efficiency back on track.
The ZIP Economizer offers the enhanced features:
• Easy-to-Read Automotive Quality LCD Display. Extremely simple to navigate, this display delivers clear live status information, easy setup and changes, and operating history.
• ZIP Code Configuration. Entering the ZIP Code automatically sets the energy code high limit change over temperature allowing for automatic compliance.
• Plug, and Play. If it's not plugged into the economizer, you won't have to worry about setting it up, due to the economizer self configuration.
• Acceptance Tests. Integrated onboard test sequence that ensures effortless compliance with California Title 24, and verification of proper operation.
• Fault Detection and Diagnostics (FDD). Troubleshoots faults, initiates alarms, and reconfigures for best operation.
• Onboard Information. First and only economizer control that integrates onboard help for setup or troubleshooting.
• Modular Design. A flexible design capable of adding remote communication and additional energy savings strategies on the same footprint.

"The ZIP Economizer is unlike any other economizer on the market today", states Darryl DeAngelis, Product Manager for Belimo. "It gets energy savings back on track with its advanced logic, easy user interface, and superior troubleshooting capability. Users will now know instantly when failures occur and quickly pinpoint the problem and address it."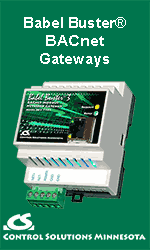 New PIV Energy Modeling Plug-In
Mechanical Designers Can Now Accurately Determine the Energy Savings of Pressure Independent Control Valves
Danbury, CT, January 28, 2013– Belimo Americas is pleased to announce the release of their New PIV Energy Modeling Plug-in. The PIV Plug-in was developed for use with two of the most popular building energy simulation tools on the market, Trane Trace™ 700 and DOE eQuest to answer these important questions:
What's the payback for using PI control valves in a given building?
How do I quantify the benefits of PI technology so I can justify the cost to an owner?
How many LEED points can I get for using PI control valves?

"With this new modeling capability, engineers can: Compare the annual energy consumption of two models to estimate the savings achieved through pressure independent control valves. Calculate a reliable ROI for Pressure Independent Control Valves. Generate necessary documentation for LEED points achieved under Energy and Atmosphere Credit 1: Optimize Energy Performance," states Julio Londono, Product Manager for Belimo.

Belimo Americas, a world leader in the design and manufacture of damper actuators and control valves used in commercial HVAC systems. Known for its direct-coupled actuator and innovations in pressure independent control valve technology, Belimo has solutions to maintain an efficient building environment. For over 30 years, Belimo has provided innovations in Comfort, Energy Efficiency and Safety Solutions to customers throughout the United States, Canada and Latin America, all of which are backed by Belimo's unsurpassed 5-year warranty. For more information, visit the website at www.belimo.com or www.piccv.com.


---


[Click Banner To Learn More]
[Home Page] [The Automator] [About] [Subscribe ] [Contact Us]