---


NECC Announces Spring 2013 HVAC Technical Training Schedule

National Energy Control Corporation (NECC), a leading distributor of commercial HVAC controls, announces its Spring 2013 HVAC technical training schedule. It includes two workshops in Indianapolis, IN and three classes at NECC headquarters in the Philadelphia PA area. Details are on the News page of the NECC website: http://necc-controls.com.

Havertown, PA, January 16, 2013 - National Energy Control Corporation (NECC), a leading authorized wholesale distributor of commercial HVAC controls, announces its Spring 2013 HVAC technical training schedule. There will be two courses held in the Midwest USA and three in the Philadelphia area, all in April 2013. With the rapid changes in HVAC systems, HVAC professionals need training on new HVAC technologies and refresher courses on legacy systems. NECC's workshops fill this need for technical knowledge and skills enhancement. The course schedule and registration details can be found on the Training page of the NECC website.

HVAC technical training is for technicians, but managers and sales people can also benefit from this training so they can be familiar with what they are selling or managing. Companies with well-trained professionals continue to command stronger market shares and higher profits than their competitors.

The course schedule is as follows:

Midwest (Indianapolis, IN)
- April 8-9, 2013: Pneumatic Control Fundamentals (two days)
- April 10-11, 2013: VAV Hands-On Workshop (two days)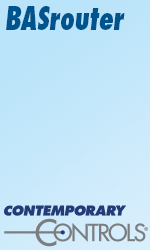 East Coast (Havertown, PA in the Philadelphia suburbs)
- April 8, 2013: Belimo Actuator and Valve Training (full day)
- April 10, 2013: Honeywell Controlinks™ Training (half day)
- April 15-16, 2013: Pneumatic Control Fundamentals (two days)
- April 17, 2013: VAV Calibration and Troubleshooting (half day)

Mark McGann, NECC's Vice President/General Manager and a past national president of the National Association of Power Engineers (NAPE), comments, "We cannot purchase efficiency, but we can enable it through continual training, testing, certification and encouragement." "We are fortunate to have the services of some of the finest instructors in our industry," adds Kerk Farrell, President and founder of NECC.

About National Energy Control Corporation
National Energy Control Corporation (NECC) is an authorized wholesale distributor of over 200,000 parts and controls for commercial HVAC systems. NECC carries the most complete assortment of control valves for commercial and industrial applications, including electric and pneumatic controls. By stocking components such as valve bodies, actuators and linkages, NECC is able to assemble more than 15,000 different valve assemblies from stock. Visit http://necc-controls.com for more information.





---


[Click Banner To Learn More]
[Home Page] [The Automator] [About] [Subscribe ] [Contact Us]