---
LonMark International Announces"Best of the Year" Winners
HGI, Distech Controls, LOYTEC and Victor Cañete Demonstrate Innovation, Vision and Leadership in 2012

SAN JOSE, CA–January 22, 2013—LonMark® International, a non-profit international association recognized for the certification, education and promotion of interoperability standards for control networking, today announced the winners of its "Best of the Year" awards for 2012. Each year, LonMark International honors products, companies, projects and individuals that have demonstrated superior levels of expertise with open control networking technology based upon the ISO/IEC 14908 suite of standards.

"Every year we continue to be impressed with the level of innovation from our members," said Barry Haaser, executive director, LonMark International. "The dedication to innovation grows significantly and this year's winners truly demonstrated superior levels of expertise with open control networking technology based on the ISO/IEC 14908 suite of standards. Congratulations to all winners and finalists."

Categories and winners are:

Multi-Vendor Project of the Year: HGI-RTL Rheinhallen in Cologne, Germany - The historical exhibition halls 1-3 in Cologne, better known as "Old Rheinhallen", were completely renovated in a multi-year construction project. The project resulted in an ultra-modern office complex accommodating 4000 people. A LonWorks® technology-based HVAC system was installed by LonMark member Heger Gebäudeautomation Ingenieurgesellschaft mbH (HGI) utilizing a decentralized fiber-optic channel connecting the Building Management System (BMS) with OLE for Process Control (OPC).

Certified Device of the Year: Distech Controls Inc.'s RCL-PFC controllers, use the latest LonWorks 2.0 technology, including the new FT-5000 Neuron® Chip from Echelon Corporation, and are version 3.4 LonMark certified as SCC Fan Coil controllers. It is the most advanced, yet cost-effective solution for Integrated Room Control. The HVAC room controller and its Light and Sunblind add-on modules can be grouped together on a single LonWorks node.

Infrastructure Product of the Year: LOYTEC electronics GmbH's LGATE-950, increases the power of control networks by interconnecting multiple protocols simultaneously. It can interconnect LonWorks networks to OPC, Modbus, KNX, ZigBee, or BACnet.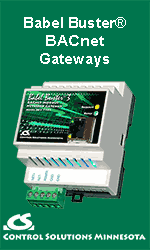 Visionary of the Year: Víctor Cañete, of ADITEL Sistemas, has been a strong supporter of LonMark International for many years. He was the primary founder of the LonMark Spain affiliate organization. He has held the position of LonMark chairman in Spain and has been actively involved in the marketing and promotion of LonMark systems in Spain, Latin America, and Mexico. Mr. Cañete also serves a volunteer role as a LonMark Ambassador for Southern Europe & Latin/South America with a focus on education and the LCP & LM-CSI programs.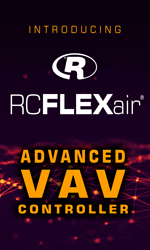 For more information on the award categories, photos and winners' entries, please visit http://www.lonmark.org/certifications/lmi_lw_awards
About LonMark International
LonMark International is a non-profit corporation supporting the testing and certification of products, people and companies supporting the ISO/IEC 14908 body of standards. Its nearly 400 members manufacture, distribute, develop, install or use systems based on these standards. LonMark International provides peer-review based certification guidelines and testing for products, people and companies. There are close to 500 interoperable products certified and listed on the LonMark website and over 600 people have been certified as LonMark Certified Professionals. For more information about LonMark International, please visit www.lonmark.org.
LonMark and the LonMark logo are registered trademarks of LonMark International in the U.S. and other jurisdictions. All other trademarks are the property of their respective owners.


---


[Click Banner To Learn More]
[Home Page] [The Automator] [About] [Subscribe ] [Contact Us]