---
JouleX Achieves Major Milestones and Record Revenue Growth for 2012

ATLANTA — Jan. 17, 2012 — JouleX, a leading innovator in enterprise energy management systems for data centers, distributed office environments, and facilities, today announced that it achieved significant major milestones in 2012, including its eleventh consecutive quarter of revenue growth, a compounded annual growth rate of nearly 300 percent since launching the company in 2010. Driving this growth, JouleX added more than 100 new customers utilizing its JouleX Energy Manager (JEM) technology this year, bringing its total customer base to more than 250 and total installations to more than 450 globally.

"The demand for energy, and the increased operational and environmental costs associated with increased consumption is driving companies to act to eliminate energy waste; they simply cannot afford to sit idly by any longer," said Tom Noonan, JouleX president and CEO. "Our customers around the world are taking the lead in the 'Sustainability' Revolution, similar to the prominent roles they played in both the Quality Revolution and the Computer Revolution previously. The unprecedented growth that JouleX has experienced indicates the importance of enterprise energy management solutions as the lynchpins in this transformation. JouleX will continue to innovate to help provide the visibility and analysis required to help them control energy across their web scale enterprises ?from buildings and industrial controls to Data Centers and their distributed IT infrastructure."

JouleX Energy Manager is the first network-based, agentless energy management system that dynamically measures the energy consumption and utilization of all network-connected devices and systems to provide visibility into power usage across the enterprise and autonomous control policies to help organizations identify and automatically reduce energy waste. Today, JouleX customers are using to technology to reduce energy costs by up to 60 percent.

Significant corporate milestones that have contributed to JouleX's 2012 success include:

10 customer orders over six figures, and one over a million;

Won industry awards including being named a 2012 Computerworld Honors Laureate and 2012 IBM SmartCamp KickStart winner;

Added 100 new customers representing global brands such as BMW, Sony, Coca Cola, Equifax, Nestle Water, Schneider Electric, Danske Bank, Deutsche Telekom;

Launched the JouleX-Ready partner program which offers a software development kit (SDK) and certification for for those vendors who want to more tightly integrate their proprietary products with the JouleX Energy Manager platform. To date, 15 partners have joined including IBM, HP, Cisco, Juniper Networks, Raritan, ABB, Canon, and NuLEDs;

Introduced a promotion with Cisco offering a free special build of the JouleX Energy Manager with the purchase of a Cisco Catalyst 3K or 4K switch. In three short months, the program resulted in more than 3200 orders for JouleX.

Partnered with Deutsche Telekom, Alcatel Lucent, and Zuse Institute Berlin to build the industry's first load-adaptive, software-defined network (SDN).This software-defined network optimizes the use of energy by making dynamic network resource allocations based upon bandwidth and availability needs.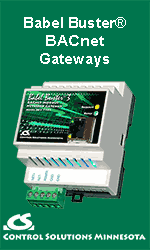 Companies are deploying the JEM technology in distributed offices, data centers and facilities to help reduce energy costs and optimize energy delivery to critical operational assets by monitoring, analyzing and controlling energy usage of all network-connected devices and systems—without the need for installing client-side agents or hardware meters.

About JouleX

JouleX is the leading innovator in sustainable energy management systems for the enterprise. Its flagship solution, the JouleX Energy Manager (JEM), provides the Global 2000 and government agencies with the ability to monitor, analyze and control energy usage for all network-connected devices and systems across the enterprise, including in distributed offices, data centers and facilities. Importantly, JEM is the first network-based energy management system that works without the use of software agents, dramatically reducing installation time and removing the maintenance burden associated with similar technologies. JEM decreases energy costs by up to 60 percent while ensuring availability and provides robust reporting that enables compliance with emerging carbon monitoring requirements.

JouleX was founded in 2009 and since has been distinguished with recent awards and accolades including Computerworld Honors Laureate, Gartner Cool Vendor in Green IT and Sustainability, GE Ecomagination Award, BT Green Economy Success for Future Award, IBM SmartCamp and Clean Tech Media Award. The company is headquartered in Atlanta with worldwide offices located in Tokyo, Shanghai, Paris, Munich, and Kassel, Germany and throughout the United States. For more information, please visit www.joulex.net, or send an email to info@joulex.net.

---


[Click Banner To Learn More]
[Home Page] [The Automator] [About] [Subscribe ] [Contact Us]