---
The 3rd World Smart Grid Conference China
Recently the smart grid is no longer a novel idea. Rather, it is a large global commercial venture that needs to prove its value (in concrete and financial terms) to the full range of stakeholders. As the industry matures, efforts are increasing to evaluate the progress made in reaching the lofty efficiency, cost savings, and optimization goals set forth by utilities, vendors, and consumers.

China is also the largest smart grid player in Asia representing 70% of the Asian smart grid market, offers broadest market opportunities to smart grid players. It is predicted that the volume of smart meters per year is likely to range from 40 to 50 million units over the next 5 years, which also make it the next destination for the smart metering and smart grid industry.

China made a great leap in investing on smart grid in its 12th five year plan as:
• About 250 billion US$ investment on smart grid within 5 years.
• China will build 20-30 special smart grid technology demonstration projects, 3-5 smart grid integrated demonstration projects, 5-10 smart grid demonstration cities and 50 smart grid demonstration parks during this period.
• Introduction of nine key tasks to achieve the smart grid goal

Challenges and opportunities are coaxial. Smart grid China has some major challenges to be tackled, ranging from the level of technology, energy storage technology and complex information processing technology. The few number of demonstration smart grid projects, weak smart grid regulatory and standardization issues are also hindering this industry.

To address these key bottle neck challenges, The 3rd Annual Smart Grid Conference China 2013 will provide a platform by gathering diversified senior expert speakers from more than 20 countries around the world. This conference will demonstrate some of the cutting edge technologies from the latest pioneers of smart grid. WSGC China Week will discuss:
• Future energy plan focusing on smart grid China
• Next generation utility business model & implementation
• Recent issues on smart grid standards
• Grid Operation & Grid Efficiency
• Smart concepts: Smart community & smart building
• AMI and Smart Metering
• Renewable energy generation, integration & Micro grid
• ICT, energy storage and EV

This 2 day conference will accommodate more than 300 senior executives from around the world, which will allow you the plenty of time to fulfill the needs of each other. Through well structured topics, panel discussion and comprehensive case study the key questions will be answered with the most innovative ideas and solutions.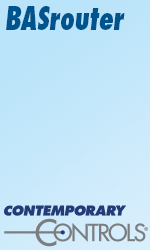 On behalf of the organizing committee, we would like to invite you and other senior executives to attend The 3rd World Smart Grid Conference China, which will be held in Beijing, China from May 9th-10th, 2013. With your attendance in 3rd WSGC China, we believe it will enhance the profile of your firm in smart grid industry and potentially bring more profitable business to your company.

Relevant events:
The 2nd World Smart Grid Conference Middle East, April. 22th- 23th, 2013, Abu Dhabi, UAE
The 3rd World Smart Grid Conference India Week, Sep. 10th- 12th, 2013, New Delhi, India

Conference Name:The 3rd World Smart Grid Conference China
Date: May. 9th- 10th, 2013
Location: Beijing, China
Hosting Organization: SZ&W Group
Event Website: http://www.szwgroup.com/SGChina2013/
E-mail: info@szwgroup.com


---


[Click Banner To Learn More]
[Home Page] [The Automator] [About] [Subscribe ] [Contact Us]