---
JouleX Announces Version 4.0 of Enterprise Energy Management Platform

JouleX Energy Manager (JEM) Offers New Cloud-Based Architecture to Support Network and Data Center Infrastructure for Enterprises and Managed Service Providers

ATLANTA — Feb. 28, 2013 — JouleX, a leading innovator in enterprise energy management systems for data centers, distributed office environments and facilities, today introduced version 4.0 of the JouleX Energy Manager™ (JEM) platform, a true enterprise-class energy management solution that substantially reduces the total cost of ownership of network and data center infrastructure for enterprises and managed service providers. With version 4.0 of the JEM platform, global enterprises can realize significant immediate and long-term cost savings with a quicker time to benefit.

"JEM 4.0 provides a tremendous new opportunity for our customers to globally scale their energy management capabilities across their global enterprises and for our partners to deliver new managed energy services from the cloud to their customers," says Tom Noonan, president and CEO of JouleX. "Importantly, it sets the stage for a much larger vision we have for the future of energy management, and one that operates on a powerful and massive economic scale. From here, we can see a future where JEM is the enabling technology for 'energy exchanges' that manage capacity and loads across the energy supply chain to a collection of exchanges managing the internet of things. It's truly an exciting time to be in this market."

JEM is the first software-defined, network-based, energy management system that dynamically measures the energy consumption and utilization of all network-connected devices and systems to provide visibility into power usage across the enterprise and autonomous control policies to help organizations identify and automatically reduce energy waste. The new JEM platform has been designed to provide a wide variety of capabilities to give global organizations more choice and control in energy management.

Key Features and Benefits

• Distributed Cloud-Based Architecture Improves Scalability and Efficiency - JEM's distributed architecture improves scalability, allowing enterprises to deliver energy management across the largest, most complex enterprise organizations, and managed service providers, to offer energy management as a cloud-based service to their customers.
• Fully Centralized Management – Building upon its existing centralized reporting capabilities, JEM allows organizations to now centrally deploy policies and control all devices and systems connected to the platform for powerful optimization of resources and the ability to realize quicker time to value.
• Roles-Based Access and Management – As part of the centralized management features, JEM now provides for roles-based access control so users can be assigned specific roles, permissions and access at each level of the enterprise hierarchy.
• Multi-Dimensional Graphic Visualization – Building on the solution's "single pane of glass" interface, new capabilities have been added to give enterprises greater visibility into data center energy usage and asset utilization to assist customers in making decisions to increase efficiency and reduce costs. JEM now offers multi-dimensional views into their data centers with floor and rack graphics that model data center dependency topologies for the physical, network and energy layers of their facilities.
• Expanded Data Center Infrastructure Coverage- A series of new data center features have also been added to JEM, including expanded support for additional virtualization solutions, including Hyper-V, servers, power distribution units (PDUs), uninterruptible power supplies (UPS), EMC and NetApp storage devices, as well as support for fan speed and temperature sensors.

With numerous enhancements, the new JEM platform offers financial, operational efficiency and sustainability benefits to data center operators, managed services providers and enterprises alike. For data center operators, new capabilities such as visualization and expanded device support allow operators to be more agile and efficient when it comes to utilization of their data center resources. Additionally, better decisions can be made to determine where to increase rack density, recapture hidden capacity and pin-point stranded energy.

By adding managed energy solutions to their core offerings, managed service providers can quickly set themselves apart from other providers and, at the same time, add new revenue streams and lower the total cost of services. Over a three- to five-year period, enterprises and service providers can reduce port costs by up to $50 per port, per year, lowering the total cost of ownership of the network infrastructure and helping customers fund reinvestment in new infrastructure and resources.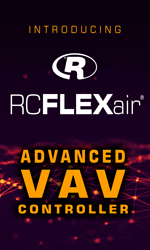 Companies interested in learning more about the JEM platform should contact sales@joulex.net.

About JouleX
JouleX is the leading innovator in sustainable energy management systems for the enterprise. Its flagship solution, the JouleX Energy Manager (JEM), provides the Global 2000 and government agencies with the ability to monitor, analyze and control energy usage for all network-connected devices and systems across the enterprise, including in distributed offices, data centers and facilities. Importantly, JEM is the first software-defined, network-based energy management system that works without the use of software agents, dramatically reducing installation time and removing the maintenance burden associated with similar technologies. JEM decreases energy costs by up to 60 percent while ensuring availability and provides robust reporting that enables compliance with emerging carbon monitoring requirements.

JouleX was founded in 2009 and since has been distinguished with recent awards and accolades including Computerworld Honors Laureate, Gartner Cool Vendor in Green IT and Sustainability, GE Ecomagination Award, BT Green Economy Success for Future Award, IBM SmartCamp and Clean Tech Media Award. The company is headquartered in Atlanta with worldwide offices located in Tokyo, Shanghai, Paris, Munich, and Kassel, Germany and throughout the United States. For more information, please visit www.joulex.net.



---


[Click Banner To Learn More]
[Home Page] [The Automator] [About] [Subscribe ] [Contact Us]