---
Kiyon and Tridium Announce Development Agreement
Collaboration adds wireless capability to JACE Controller products











RICHMOND, VIRGINIA – Tridium, the leading provider of Internet-based control and automation infrastructure announced that it has entered into a development agreement with Kiyon to add wireless functionality to Tridium's versatile JACE line of controller products. Kiyon provides embeddable mesh networking technology for reliable, high bandwidth wireless networks.
The collaboration of Kiyon's Mesh Networking technology and Tridium's NiagaraAX was recently demonstrated with a wirelessly enabled JACE 403 and JACE 2 shown at the January 2006 AHR Show in Chicago. The Kiyon KAN254B solution can be applied to VAVs, Field Controllers and Supervisory Controllers. The solution has been successfully tested to operate with most major vendors' field controllers and supervisory controllers using BACnet MSTP, BACnet IP and Ethernet IP.
"We are very excited about this new relationship with Tridium," said John Edler, Kiyon Vice President and General Manager. "Combining Kiyon's leading edge wireless solutions with Tridium's NiagaraAX is right on target with the building automation industry trend for interoperable and wireless solutions.
"Wireless is clearly an important trend for the building automation industry," said John Petze, Tridium's President and CEO. "We are happy to be working with Kiyon to offer the industry another innovative and leading controller product solution."
About Kiyon, Inc.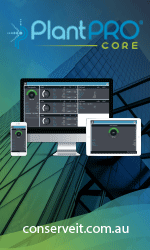 Founded in 2003 and headquartered in La Jolla, CA, Kiyon has been recognized worldwide for its innovative technology, including by the World Economic Forum who listed it among its Technology Pioneers for 2005, the ASHRAE Journal who selected it for its 2006 Innovation Award in Building Automation, and MIT Connects (San Diego) who listed it among the top three Most Innovative Products in Communications Technology for 2005. Kiyon's advanced networking technology utilize a TDMA multi-channel MAC protocol and QoS aware mesh network software suite that addresses both QoS and capacity issues in a wireless network. Kiyon software is capable of interfacing with any higher-level protocol and operates on standard hardware platforms. Kiyon's products include low cost wireless mesh routers for industrial and consumer applications, together with wireless mesh software and service applications, including wireless VoIP, gaming and search. For more information, please visit us at www.kiyon.com.
About Tridium, Inc.
Tridium, a global software and technology company, is the inventor of the Niagara Framework®, a software framework that integrates diverse systems and devices - regardless of manufacturer, or communication protocol - into a unified platform that can be easily managed and controlled in real time over the Internet using a standard web browser. Niagara is an extensible platform that supports the rapid development of a wide range of Internet-enabled products and device-to-enterprise applications.
Manufacturers adopt the Niagara Framework technology to move their products to the web, reduce development time, migrate legacy systems, develop new service offerings, and open up new markets. System integrators use Niagara products to provide true open solutions without regard for specific protocols, products or technologies. Today, there are over 50,000 instances of Niagara operating in over 6,000 installations worldwide in applications that include: energy management, building automation, M2M, telecommunications, security automation, lighting control, maintenance repair operations (MRO), service bureaus, convergence retailing and total facilities management – all realizing improved operational efficiencies, reduced costs and greater returns.
Tridium markets its products to value-added resellers, original equipment manufacturers and a network of Tridium Systems Integrators. The company is an independent business entity of Honeywell International Inc. Additional information about Tridium is available at www.tridium.com
---


[Click Banner To Learn More]
[Home Page] [The Automator] [About] [Subscribe ] [Contact Us]