---
Microchip Technology's Free ZigBee™ Protocol Stack Now Supports the UBEC uz2400 Transceiver











Microchip Technology Inc., a leading provider of microcontroller and analog semiconductors, announced its free ZigBee™ Protocol Stack now supports the Uniband Electronic Corporation (UBEC) uz2400 ZigBee/IEEE802.15.4 2.4GHz RF transceiver. Embedded systems designers can now utilize Microchip's ZigBee Stack with the UBEC uz2400 RF transceiver or the Chipcon CC2420 transceiver, providing increased design flexibility. Microchip offers the smallest and only free (no-cost license and royalty free) Zigbee Stack, enabling lower development and system costs. In addition, Microchip announced it has upgraded its ZigBee Stack to version 3.3, to meet ZigBee specification version 1.0.
The ZigBee standard is an industry protocol for wirelessly networked control and monitoring applications. According to research firm In-Stat ("802.15.4 SoC & SiP Surge as ZigBee Faces Residential Competition" by Joyce Putscher, June 2005, # IN0501836MI), there are expected to be more than 150 million devices by 2009 taking advantage of the ZigBee protocol's low-cost, mesh and low-power capabilities. Many engineers who wish to use the ZigBee protocol in their embedded designs, especially those at small- and medium-sized companies, cannot afford the license fees for commercially available ZigBee stacks and do not have the resources to develop them on their own.
To make it easy for engineers to design with the ZigBee protocol, Microchip features the PICDEM™ Z Demonstration Kit (DM163027-2), an easy-to-use evaluation and development platform for ZigBee application designers. The kit includes all of the hardware, software source-code and printed circuit board (PCB) layout files needed to rapidly prototype wireless products.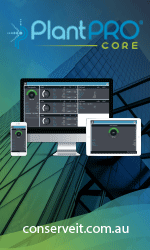 The PICDEM Z development platform is based on Microchip's PIC18 high-performance microcontroller family, which supports ZigBee applications and offers a wide selection of products with 16 Kbytes to 128 Kbytes of Flash program memory in 18- to 80-pin packages. Microchip's ZigBee stack is the only stack small enough to fit into a 16 Kbyte microcontroller, enabling low-cost sensors. The stack is sized at 33.7 Kbytes for a coordinator and 14.4 Kbytes for reduced function devices. Microchip's PICDEM Z platform accelerates customer designs by providing hardware and a free ZigBee protocol stack that can be easily integrated into wireless products.
Microchip offers more than 63 PIC18 8-bit microcontrollers that support the ZigBee stack and incorporate nanoWatt technology power-managed modes and self-programmable Flash program memory -- key features for ZigBee applications, many of which are battery operated. Typical ZigBee applications like sensors and controls can utilize all of Microchip's product lines including the low-power analog portfolio and serial EEPROMs.
Microchip's ZigBee Stack is available today at no cost on the Company's Web site. The PICDEM Z Demonstration Board is available today for $199 each. See Microchip's Web site for complete details, or contact any Microchip sales representative or authorized Microchip distributor around the world. For more information on UBEC's transceiver, please visit www.ubec.com.tw.

About Microchip
Microchip Technology Inc. (NASDAQ: MCHP) is a leading provider of microcontroller and analog semiconductors, providing low-risk product development, lower total system cost and faster time to market for thousands of diverse customer applications worldwide. Headquartered in Chandler, Ariz., Microchip offers outstanding technical support along with dependable delivery and quality. For more information, visit the Microchip website at www.microchip.com/zigbee.
---


[Click Banner To Learn More]
[Home Page] [The Automator] [About] [Subscribe ] [Contact Us]