---
ZigBee turns up (and down) the heat
New Ember-enabled ZigBee devices from 4-NOKS bring wireless control to home heating and commercial refrigeration











MILAN, Italy, March 14, 2006 – A new ZigBee™-based heating control system using Ember's wireless networking technology promises to bring the convenience of remote control and energy savings to millions of European residents who today must operate their radiators manually.
4-NOKS, S.R.L., a Conegliano, Italy-based systems designer of ZigBee solutions, has developed a number of ZigBee-based devices that enable manufacturers of heating and refrigeration products to add wireless monitoring and control capabilities.
The first commercial product using the technology is the new Cyclope® interactive thermostat control from Kalirel, a French radiator manufacturer, for monitoring and control of radiators in the home. Taking advantage of ZigBee's mesh networking and two-way communications capabilities, Cyclope is the first wireless device of its kind that can receive, display and alter the current room temperature and radiator settings. ZigBee radios in each radiator throughout a house or apartment create a self-forming, self-healing wireless network that lets each radiator communicate with the remote control anywhere in the residence.
Cyclope also enables users to record how much heat they have consumed over time. With these controls and information, users can optimize their thermostat settings to save heating costs and conserve energy. Additional 4-NOKS products are also being integrated into a soon-to-be-announced wireless sensing system from a major refrigeration company.
The 4-NOKS modules were developed on Ember's first-generation ZigBee-compliant platform, the EM2420 radio coupled with EmberZNet networking software. The company plans to utilize Ember's next generation ZigBee-compliant EM250 ZigBee system-on-a-chip (SoC) going forward. This 802.15.4/ZigBee-based semiconductor system integrates a programmable microprocessor, RF radio, network protocol stack and memory into a tiny, single-chip solution smaller than a shirt button. The EM250 offers dramatic reductions in component size, cost and power consumption, while providing a critical rapid application development environment.
"The Ember EM250 was the only ZigBee SoC in production, enabling us to meet the aggressive development schedule and supply commitments demanded by our customers," said Corrado Marchetti, CEO of 4-NOKS. "Besides, Ember offers the most reliable, proven and easy to use platform with best-in-class features. Ember offered everything – including the hardware, software and development tools – in a single, integrated platform that dramatically reduced our development costs and timetable."
The Cyclope interactive thermostat will be on display at Ember's booth at the ZigBee Open House Thursday, March 16, 2006 in Milan, Italy. For additional product information, check out http://www.kalirel.com/particuliers/produits/cyclope.php.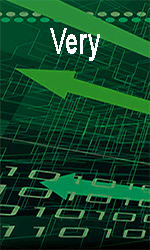 ZigBee brings safety to the seas
Ember technology helps keep boaters safe in Raymarine's new wireless "man overboard" system
BOSTON and MILAN, March 15, 2006 – Ember's ZigBee™ networking technology featured in Raymarine's new innovative personal wireless "man overboard" system promises greater safety for boaters at sea, Ember announced today. A preview of the new Raymarine LifeTag system is on display this week at the Milan ZigBee Open House.
LifeTag sounds an audible alarm when a crew, friend or family member, or even a pet, falls overboard. LifeTag can protect boats with up to 16 crew members by wirelessly communicating each member's status to a LifeTag base station. If a person or pet falls overboard, immersion in saltwater rapidly degrades the wireless signal, triggering an alarm to alert the crew. The LifeTag alarm is also activated when a member moves beyond 30 feet of the boat, as well as through manual activation by pressing and holding a red button for three seconds. The wireless system is designed to give boaters both protection and peace of mind through an added safety feature that is unobtrusive and easy to use.
ZigBee: Wireless Control That Simply Works
The ZigBee Alliance is an association of companies working together to enable reliable, cost-effective, low-power, wirelessly networked, monitoring and control products based on an open global standard. The ZigBee Alliance is a rapidly growing, non-profit industry consortium of leading semiconductor manufacturers, technology providers, OEMs, and end-users worldwide. Membership is open to all. Additional information can be found at www.zigbee.org.
About Ember Corporation
Ember enables communication among embedded microcontrollers with standards-based wireless mesh networking semiconductors and software. Ember helps its customers to automate home appliances, lower energy consumption in buildings, keep borders and infrastructure secure, and control industrial processes, just to name four of the many diverse applications being developed by Ember's more than 100 customers. Spun out of MIT in 2001, Ember is headquartered in Boston and has its radio development center in Cambridge, England, and distributors worldwide. Ember is a lead member of the ZigBee Alliance, and its platform is the National Technical Systems' (NTS) "Golden Suite" for 802.15.4/ZigBee interoperability testing. For more information, please visit www.ember.com.

---


[Click Banner To Learn More]
[Home Page] [The Automator] [About] [Subscribe ] [Contact Us]