---
Teletrol Steps On Board with New BACnet International











Manchester, NH - (March 20, 2006) Teletrol Systems, industry leader in building automation systems worldwide, announced the recent election of Andy McMillan, Teletrol President/CEO, as president of the newly formed BACnet International.
The newest entity in the BACnet community, BACnet International is the result of the recent merger of the BACnet Manufacturers Association (BMA) and the BACnet Interest Group of North America (BIG-NA.) McMillan, formerly a member of the board for the BMA, will serve as the new organization's first president. The Board of Directors for the new organization includes both users and manufacturers, reflecting the group's diverse membership.
Teletrol had long been an active supporter of BACnet and Mr. McMillan's election as president reflects the company's continued commitment open systems. McMillan explains the rationale for the organizational changes as, "a natural step in the growth and sophistication of the BACnet community." He added, "The BACnet community has reached a level of maturity where users and suppliers recognize that they share a common interest in the growth and development of the technology and its application."
Central to the BACnet International mission is to serve as a resource for all members of the BACnet community, including users, suppliers, consultants and system integrators. Its primary focus will include education and information dissemination. It will also take over management of the BACnet Testing Laboratory (BTL) formerly administered by the BACnet Manufacturer's Association. The combined resources of users and suppliers will allow BACnet International to move quickly and effectively.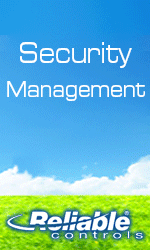 Initial discussions between the two groups began over a year ago. After broad-ranging discussions regarding joint interests and goals, the Boards of both organizations concluded that a new, combined organization was the right way to go. At the BACnet Conference and Expo, held last October, the concept was presented to both groups for comment and input. A very positive initial response was validated by a formal vote held in meetings coinciding with the ASHRAE AHR show in Chicago last January.
Mr. McMillan brings to BACnet International over 20 years experience in open systems and data communications protocol standards. His prior experience includes serving as Chairman for a global consortium of open systems automation users and suppliers, co-authoring a book on open systems, and establishing a protocol conformance test center.
About Teletrol Systems
Teletrol is a leading supplier of IT-friendly energy management systems and building controls designed around BACnet and IT industry standards. Teletrol solutions enable building owners to reduce energy consumption, improve occupant comfort and lower operating. Visit Teletrol at http://www.teletrol.com
About BACnet International
BACnet International is a key resource for all members of the BACnet community. For information and membership opportunities, contact Frank Cooper at
http://www.bacnetinternational.org
---


[Click Banner To Learn More]
[Home Page] [The Automator] [About] [Subscribe ] [Contact Us]