---
Richards-Zeta to Present at Cisco-HP Conference
Demand for Integration and Intelligent Buildings goes Global!











Santa Barbara, CA – March 20, 2006 – Richards-Zeta (RZ) is pleased to announce that the company has been invited to participate in the "i3 Soluciones" Innovacion Inmobiliaria en IP (Real Estate Innovations in IP) conference www.e-eventos.com/i3 which will be held in Mexico City on March 23, 2006. RZ, known for delivering IP-centric integration solutions for building systems within the continental United States, is now reaching out to influence the growing Latin and South American markets.
The conference, jointly sponsored by Cisco, HP and Panduit, will address the growing demand for clients to integrate all systems within a building, and those buildings within a portfolio via IP communications. Around the world clients are demanding that all applications use the globally accepted IP and XML data standards to link Voice over IP (VoIP) Telephones, Card Access and BAS controls together. As globalization of business becomes more of a reality each day, so to does the need for companies the world over to gain real-time access to building systems.
Clients representing banking, manufacturing, hospitality and government will be in attendance. Richards-Zeta will be demonstrating OMEGA, the company's integration solution platform via an interactive product demonstration rack that was built to show how different IP solutions all become unified across a single communications network regardless of protocol. The continued collaboration of Cisco, Panduit and Richards-Zeta extends the utilization of many client companies installed Cisco IP backbone by further leveraging the existing facilities assets, offering the ability to gain access to operational data and make pro-active decisions to improve services, lower energy costs, improve resource utilization and improve the bottom line.
HP, who is a key sponsor of this solutions conference, is collaborating with Cisco as the two companies work towards providing consultation, design and product solutions globally to clients that require a unified network. HP's iBuilding initiative, closely matches Cisco's CCRE (Cisco Connected Real Estate) initiative that focuses on delivering the next generation on intelligent building solutions via IP to provide interconnectivity between Technical Operations, Facility Management and Financial Management under a single umbrella.
The collaboration of companies at this conference further enhances the existing collaboration between Cisco, Panduit and Richards-Zeta (CPRZ) to date, and other industry conferences that the partnership has exhibited at. Both HP's iBuilding and Cisco's CCRE business models represent a financially viable and verifiable Return on Investment, one that will yield many times the return over the life-cycle of the building. While the driving forces behind each business model for HP and Cisco are different, both require the same core need for integration to the building systems which represent the last vestiges of network connectivity in many buildings world-wide, and where RZ's OMEGA solution comes into its own.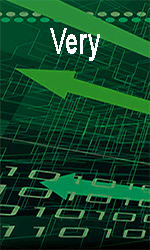 By participating in this key conference presented by the two undisputed global leaders in Information Technology, Richards-Zeta is positioned for continued and significant growth in the global market-place. For more information on the Cisco, Panduit and Richards-Zeta (CPRZ) partnership defined by the "Building Intelligence and Infrastructure for Connected Real Estate™" philosophy embraced by the companies please visit the following link. www.richards-zeta.com/connectedrealestate.
About Richards-Zeta
Richards-Zeta Building Intelligence, Inc. is a manufacturer of IP centric building integration controls. Richards-Zeta has a legacy of first to market innovations, including perfectHOST®, the industry's first all-in-one graphical programming and graphical user interface package, now an integral component of the OMEGA® platform suite. For more information on Richards-Zeta please go to: www.richards-zeta.com.
About Panduit
PANDUIT is a global leader in cabling and communication products and systems, delivering end-to-end solutions in support of demanding networking requirements. The PANDUIT solution is built on a foundation of quality and durability to ensure maximum reliability and performance. Continually focused on market needs, research and development enables PANDUIT to provide innovative products that meet leading applications and environments. This provides leading-edge solutions that allow businesses to move forward with their strategic objectives. Panduit's global organization provides world-wide support. For more information, please visit our website: www.panduit.com.

About Cisco Systems, Inc.
Cisco Systems, Inc. (NASDAQ: CSCO), the worldwide leader in networking for the Internet, this year celebrates 20 years of commitment to technology innovation, industry leadership and corporate social responsibility. Information on Cisco can be found at http://www.cisco.com.

---


[Click Banner To Learn More]
[Home Page] [The Automator] [About] [Subscribe ] [Contact Us]