---
Honeywell Announces New Infrared Technology Designed To Help Contractors Save Time and Money
Infrared Thermostat Interface Module simplifies T7350 thermostat programming











MINNEAPOLIS, March 23, 2006 – Honeywell (NYSE: HON) today announced the Infrared Thermostat Interface Module (I/R TIM), which enables contractors to quickly and efficiently beam configurable thermostat programs from Palm™ devices to Honeywell T7350 commercial thermostats.
Honeywell's I/R TIM eliminates the need for extra Palm serial cables, which had been necessary to connect a Palm to Honeywell's T7350 thermostat interface module. Now T7350 thermostat programming can be communicated via infrared technology to the I/R TIM, which then automatically transfers it to the T7350 thermostat.
"One of the T7350 thermostat's most important features is that advanced configuration applications can be programmed easily and quickly. Now with the I/R TIM, contractors can program the T7350 thermostat in less than five minutes using a Palm," said Dan Sullivan, Honeywell's commercial thermostats product manager. "The I/R TIM is compatible with Palm devices that have an infrared port. This is important because I/R compatible Palms eliminate unnecessary serial cables, and they are widely available through retail distribution outlets."
"After seeing the I/R TIM in action, we believe Honeywell has leapfrogged the competition again," said Mark Hale of Hale Electric Controls in Pingree, Idaho. "Honeywell's new I/R TIM is so much easier to use. It saves our service team a significant amount of time when installing and programming T7350s, and greatly improves our service."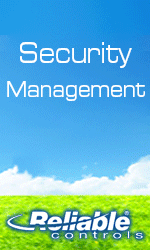 Contractors can also take advantage of additional T7350 features that are only accessible by using a Palm, including:
365-day holiday programming

Configurable ramp rates

Configurable PID loop tuning

Modulating output applications

LON Based communicating thermostat models

Configurable outdoor air temperature lockout

Configurable high and low discharge air limits

Configurable dehumidification parameters
The new I/R TIM is available now, and Honeywell is offering contractors an opportunity to receive a complimentary Palm and a complimentary I/R TIM with a qualifying purchase of T7350 thermostats. This promotion runs from April 1 – May 31, 2006. Contractors should contact their local Honeywell authorized distributor for more information.
Honeywell has also recently identified the Palms that are tested and qualified as compatible with the I/R TIM. For more information about how to secure an I/R TIM-compatible Palm, visit www.customer.honeywell.com.
---


[Click Banner To Learn More]
[Home Page] [The Automator] [About] [Subscribe ] [Contact Us]