---
BACnet International - New BTL Test Lab Established











23 March 2006 • Boston, MA; Stafford, TX; Mumbai, India - For more than 5 years of continuous operation, the BACnet Testing Laboratories (BTL) has operated a test lab in Boston. Now the torch is being passed to a new test facility. BACnet International and BTL have reached an agreement with a new organization to establish and maintain a test lab for BACnet products. This agreement has been reached with SoftDEL Systems Limited. (www.softdel.com).
U.S. headquarters for SoftDEL is in Stafford, Texas. The actual test facility that SoftDEL will operate for the BTL will be located in Mumbai, India.
The BTL Manager and BTL working group of BACnet International will continue to administer the test lab. In particular, the BTL Manager provides oversight of the lab and helps coordinate testing for BTL customers.
Jim Butler, of BACnet International member company Cimetrics, has served as BTL Manager since 2000. He explains the new move: "Demand for product testing has steadily increased over time. We needed a facility that could more readily respond to changes in demand while maintaining the quality that our customers have come to expect. As cost of testing can be high and serve as a barrier for some, we also sought for a cost-effective solution. Finally, we needed to maintain the objective neutrality of a third party. We entertained several proposals but settled on SoftDEL after extensive investigation."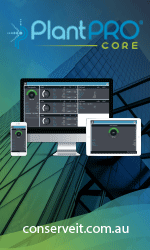 "We are pleased to assume this responsibility," says Ajay Nirantar, U.S-based Business Development Manager for SoftDEL. "We have had business relationships with select BACnet manufacturers for some time. More importantly, our Mumbai lab has been performing similar testing and validation since 2001. The discipline required by the BTL is perfectly in keeping with our corporate mission and services. We look forward to serving existing and new customers who want to take advantage of the credibility that BTL listing can provide."
Transitional training for test lab personnel takes place in April. The new lab in Mumbai hopes to be operational and accepting products for testing by the end of May. SoftDEL will also pursue ISO-17025 certification for the lab.
About BACnet International
BACnet International (www.bacnetinternational.org) is devoted to promoting the implementation of the BACnet communication protocol and in serving the entire community of BACnet users through education and events. Organizational membership is open to building owners and managers, consulting engineers, system integrators, product manufacturers, service providers, contractors, institutions, agencies, and interested individuals. The BACnet Testing Laboratory issues the BTL mark to products which have been thoroughly tested for interoperability and conformance to the BACnet standard.
About SoftDEL Systems
SoftDEL Systems Limited (www.softdel.com) provides embedded and real time software components and services. SoftDEL works in partnership with manufacturers and system integrators in industrial and building automation domain space helping them get more out of their investments by working as their extended development arm. SoftDEL's experience and processes in testing and validation have proved effective for global, geographically separate developers.
---


[Click Banner To Learn More]
[Home Page] [The Automator] [About] [Subscribe ] [Contact Us]