---
Momentum Supporting Echelon's NES System for Smart Metering Grows with Addition of Ferranti NV to Reseller Program











(San Jose, CA & Antwerp, Belgium - March 27, 2006) - Echelon Corporation (NASDAQ: ELON), a global networking company providing technology and solutions for controls, smart metering, and energy and environment management, and Ferranti Computer Systems NV, a supplier of specialized information technology (IT) services for utilities, today announced that Ferranti has entered into an agreement to become a Value-Added Reseller (VAR) of Echelon's Networked Energy Services (NES) smart metering system. Ferranti will interconnect its metering and contract management system software with the NES infrastructure to provide web-based automated meter management (AMM) solutions to support liberalized energy markets in Europe.
"The speed of deregulation in the power markets across Europe has utilities and power supply companies reinventing themselves to meet the challenges of their new business environment by lower operating costs while increasing customer loyalty," said Franky Baert, managing director at Ferranti. "Energy information systems based on the NES system and our software help utilities become more efficient and optimize business processes, leading to improved customer care capabilities as well as optimum cost visibility and control while providing a flexible, future-proof AMM infrastructure."
Ferranti provides specialized business and IT solutions, system development and integration as well as Business Process Outsourcing (BPO) and managed services, to leading organizations across selected vertical markets, including energy and utilities, industry, (public) transport and the public sector. The company has developed both hardware and software solutions to meet the diverse and changing needs imposed by the deregulation of the energy industry in Europe. Ferranti's metering and contract management system (MECOMS) software consists of a database and applications framework with several modules. By combining the modules you can create an application to meet your specific business requirements. The MECOMS software will be integrated with the NES System software to add the advanced AMM capabilities to the MECOMS solution.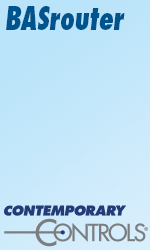 Echelon's NES system provides an open, bidirectional, and extensible infrastructure that enables a comprehensive range of utility applications that can bring benefits to every aspect of a utility's operation, from metering, to customer services, to distribution operations, to value-added services.
"Ferranti's products and services are a perfect complement to NES and will enhance the NES solutions and applications that can be offered to utilities. Their experience in the European utility and IT sectors makes them a solid NES VAR partner and reinforces our program and distribution network," said Frits Bruggink, Senior Vice President and General Manager, Service Provider Group. "We believe that VARs such as Ferranti with software applications expertise in the utility environment such will help us achieve one of our key strategic goals for the NES business – that of making the NES System a standard platform upon which the most comprehensive AMM solutions are built."
The NES Value-Added Reseller (VAR) program is designed to establish Echelon's NES system as a global standard for intelligent metering systems by enabling companies that provide products and services to the utility industry to adopt and adapt the NES infrastructure as the basis for their end-to-end metering solutions sold under the NES Powered by Echelon® branding program.
Further information regarding Echelon can be found at http://www.echelon.com. Further information regarding Ferranti Computer Systems can be found at http://www.ferranti.be.
---

[Click Banner To Learn More]
[Home Page] [The Automator] [About] [Subscribe ] [Contact Us]