---
Digi Launches Industry's First Foolproof Programmable ZigBee Module















Isolated wireless software makes ZigBee development easy and fast
MINNETONKA, Minn. (March 2, 2010) - Digi International (NASDAQ: DGII) today introduced the programmable XBee-PRO® ZB, the industry's first foolproof programmable ZigBee® module for easy and safe ZigBee application development. Customer applications can be programmed directly on the module, eliminating the need and cost of a separate processor and reducing time-to-market. Because the Digi-provided wireless software is isolated, customers can easily develop applications with no risk to RF performance and security. As part of iDigi™, customers can also use the iDigi platform to easily integrate XBee® ZigBee endpoints into their systems.
"In other programmable modules, there is risk of upsetting radio firmware or certifications during customization because wireless code is comingled with core product code," said Larry Kraft, senior vice president of global sales and marketing, Digi International. "The programmable XBee-PRO ZB enables application development without risk because the wireless software is isolated. We make it easy to deliver customized ZigBee applications without wireless design expertise, and iDigi makes it easy for customers to integrate those applications into their business systems."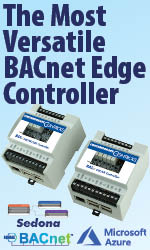 A product designed using the programmable XBee-PRO ZB can be updated remotely with new ZigBee profiles, feature updates or security enhancements. Digi is also developing downloadable sample applications for developing Smart Energy Load Controllers, Smart Energy Simple Meters, Smart Energy Thermostats, iDigi endpoints, U-SNAP endpoints and for Modbus support over Ethernet.
The programmable XBee-PRO ZB features an 8-bit Freescale SO8 microprocessor and offers an outdoor RF line-of-sight range of up to one mile. XBee products are easy to use and share a common hardware footprint. Available in a variety of protocols for different applications, one XBee can be substituted for another with minimal development time or risk.
Programmable XBee-PRO ZB development kits will be available in April 2010 for $299. For more information about the programmable XBee-PRO ZB, visit www.digi.com/progxbee. For more information about iDigi, visit www.idigi.com.
About Digi International
Digi International is making wireless M2M easy by developing reliable products and solutions to connect and securely manage local or remote electronic devices over the network or via the Web. Digi offers the highest levels of performance, flexibility and quality, and markets its products through a global network of distributors and resellers, systems integrators and original equipment manufacturers (OEMs). For more information, visit Digi's Web site at www.digi.com.
---


[Click Banner To Learn More]
[Home Page] [The Automator] [About] [Subscribe ] [Contact Us]