---
Multi-Region video analytics from AllGo Systems now integrated with Milestone XProtect platform















AllGo Systems, an authorized Milestone Solution Partner, has integrated their video analytics product AllGoVision with Milestone XProtect™ IP video management software to provide advanced intelligent surveillance capabilities.

COPENHAGEN/BANGALORE – March 9th, 2010. AllGo Systems has introduced their state-of-the-art video analytics product AllGoVision that differentiates itself with market leading features such as multi-region analytics and smart auto PTZ control. AllGoVision is a solution designed for city/traffic surveillance, border security, building surveillance and business intelligence. It includes basic and advanced features like tripwire, loitering, left baggage detection, people counting, crowd detection and illegal parking detection. AllGoVision is integrated with Milestone VMS software XProtect Enterprise and XProtect Corporate to take video input from a Milestone server and send alerts to a Milestone XProtect Analytics server in real time.

"AllGoVision is developed with the aim to offer advanced intelligence beyond conventional analytics and is scalable to add more differentiating features. By adding Multi-Region Analytics and Smart Auto PTZ control features, AllGoVision enhances the utility of the surveillance solution per analytics channel and reduces the overall operational cost for integrators and end users," said K. Srinivasan, CEO, AllGo Systems. "Integration with Milestone provides our solution on an open architecture in a robust environment. Our customers will be able to leverage our advanced video intelligence on Milestone, the leading IP video management software for surveillance."

AllGoVision addresses the challenges of video analytics: performance, usability and customizability. The user interface for AllGoVision is designed to provide a user friendly experience with simplified parameter-based inputs. AllGoVision has robust performance and supports multi-channel analytics on a single server. It provides flexibility and cost optimization through feature-based pricing with the ability to select any individual feature as needed. AllGo also provides post-sales performance enhancement options to maximize performance.

Multi-Region analytics allow users to set multiple regions of monitoring within the video frame with simultaneous alerts from an AllGoVision analytics server. This benefits the integrators by reducing the number of analytics channels thereby resulting in cost reduction of the overall analytics package

Smart Auto PTZ enables a single PTZ camera to be used for closer capture of a subject along with simultaneous monitoring of an event. This not only simplifies video analysis by combining the two tasks of event monitoring and tracking but reduces the number of cameras that have to be installed.

Milestone XProtect open platform IP video management software (VMS) is a stable foundation for AllGo to integrate video analytics. AllGo Systems envisions Milestone to be a strong partner in the growth of its video analytics offering and to lead business expansions in reaching out to diverse markets.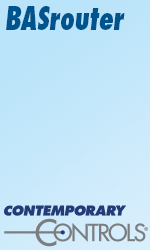 "AllGoVision is a strong, new Milestone Solution Partner delivering a comprehensive analytics package closely integrated with Milestone using our XProtect Analytics framework that provides powerful usability. With the Multi-Region Analytics and Smart Auto PTZ, AllGoVision has created a solution to deliver intelligent capabilities for customers looking to get added value from their surveillance," says Martin Kaufmann, MSP Program Manager at Milestone Systems.

Availability
The product is available now. The software and license key can be purchased via request form in the AllGo website. The integrated solution between Milestone XProtect and AllGoVision will be demonstrated at Milestone Partner Open Platform days in Dubai in April and London in June, as well as at ISC West in the U.S. in March (details on the Milestone website).


About AllGoSytems.com:
AllGo Embedded Systems provides innovative DSP and embedded solutions for automotive, consumer electronics and security segments. AllGo has strong technology expertise proven by developing IP and Product Solutions used in 6 million products. AllGo Systems has extended its 5 years of expertise in video solutions to develop AllGoVision for surveillance. For more information please visit www.allgovision.com

About Milestone:
Founded in 1998, Milestone Systems is the leading global developer of open platform IP video management software, according to IMS Research five years in a row. XProtect™ gives users a powerful surveillance solution that is easy to manage, reliable and proven in thousands of customer installations worldwide. With support for the industry's widest choice in network hardware and integration with other systems, XProtect provides best-of-breed solutions to 'video enable' organizations - reducing costs, optimizing processes, protecting people and assets. Milestone software is sold through authorized and certified partners. For more information visit www.milestonesys.com
---


[Click Banner To Learn More]
[Home Page] [The Automator] [About] [Subscribe ] [Contact Us]