---
ZigBee and Wi-Fi Alliances to Collaborate on Smart Grid Wireless Networking















Joint effort will extend the opportunity for interoperable wireless technology in the smart home

San Ramon, Calif. and Austin, TX – March 17, 2010 – The ZigBee® Alliance and the Wi-Fi Alliance® announced today an agreement to collaborate on wireless home area networks (HAN) for Smart Grid applications. The initial focus of the collaboration will be ZigBee Smart Energy 2.0, which is the next-generation energy management protocol for Smart Grid-enabled homes based on today's successful ZigBee Smart Energy Profile. The ZigBee Smart Energy 2.0 is expected to operate over Wi-Fi technology as a result of the collaboration.

The two organizations will identify opportunities to use ZigBee Smart Energy 2.0, capitalizing on the unique strengths and capabilities of their respective technologies. This will expand the utility of the HAN in the management of energy consuming or producing devices, a crucial part of Smart Grid efforts now underway. ZigBee Smart Energy 2.0 was selected last year by the U.S. Department of Energy and the National Institute of Standards and Technology (NIST) as an initial interoperable standard for HAN devices.

Joining Wi-Fi's communication technology with ZigBee Smart Energy 2.0 means that utilities, vendors and energy consumers will have more choice and versatility in energy management solutions. The agreement between the two organizations will help deliver close integration of the two communication technologies in a smart home environment. This environment will include devices ranging from utility meters, thermostats, and appliances to home entertainment devices, computing systems, and automobiles.

"ZigBee has always interworked with Wi-Fi using ZigBee and Wi-Fi gateways. Now there is an opportunity for the organizations to collaborate more closely for the smart home of the future, leveraging the intelligence of ZigBee Smart Energy," said Bob Heile, ZigBee Alliance chairman. "Wi-Fi is a major global success and an important wireless networking technology for the home environment. Our collaboration will help spur further innovation in solutions for the Smart Grid."

"Working with the ZigBee Alliance members will enable more than the extension of the ZigBee Smart Energy profile to Wi-Fi," said Wi-Fi Alliance chief executive officer Edgar Figueroa. "The collaboration will help bring about the vision of a truly interconnected smart home. As a result of this agreement, representatives from each organization will be able to provide input on one another's Smart Grid activities to speed any proposed solutions."

ZigBee Smart Energy was initially developed to operate over a standard ZigBee wireless network to support the needs of Smart Metering and Advanced Metering Infrastructure (AMI). ZigBee Smart Energy 2.0 has been designed to support other network technologies within the digital home, including HomePlug and now Wi-Fi. The low-power ZigBee standard is optimized to the needs of Wireless Sensor Networks by offering robust self organizing, self-healing mesh networking, scalability to very large networks, very low cost and complexity, and superlative battery life.

Wi-Fi technology is today found in hundreds of millions of households and businesses worldwide, and consumers have demonstrated strong affinity for the technology in computing devices, home entertainment systems, and handsets. ABI Research reports that 580 million Wi-Fi devices were shipped in 2009 alone.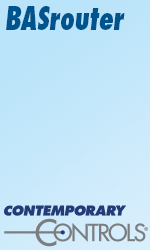 ZigBee Smart Energy – The Standard for Home Area Networks
ZigBee Smart Energy enables wireless communication between utility companies and common household devices such as smart thermostats and appliances. It improves energy efficiency by allowing consumers to choose interoperable products from different manufacturers giving them the means to manage their energy consumption more precisely using automation and near real-time information. It also helps utilities and energy providers implement new advanced metering and demand response programs to drive greater energy management and efficiency, while responding to changing government requirements. For more information and a list of ZigBee Certified products, visit: www.ZigBee.org/SmartEnergy.

About ZigBee: Control your world
ZigBee is the global wireless language connecting dramatically different devices to work together and enhance everyday life. The ZigBee Alliance is a non-profit association of more than 340 members driving development of ZigBee wireless technology. The Alliance promotes world-wide adoption of ZigBee as the leading wirelessly networked, sensing and control standard for use in consumer electronic, energy, home, commercial and industrial areas. For more information, visit: www.ZigBee.org.

About the Wi-Fi Alliance
The Wi-Fi Alliance is a global non-profit industry association of hundreds of leading companies devoted to the proliferation of Wi-Fi technology across devices and market segments. With technology development, market building, and regulatory programs, the Wi-Fi Alliance has enabled widespread adoption of Wi-Fi worldwide.

The Wi-Fi CERTIFIED™ program was launched in March 2000. It provides a widely recognized designation of interoperability and quality, and it helps to ensure that Wi-Fi enabled products deliver the best user experience. The Wi-Fi Alliance has completed more than 7,000 product certifications to date, encouraging the expanded use of Wi-Fi products and services in new and established markets. Learn more and search for Wi-Fi CERTIFIED products at www.wi-fi.org.
---


[Click Banner To Learn More]
[Home Page] [The Automator] [About] [Subscribe ] [Contact Us]