---
Tendril and UISOL Integrate Energy Management Platforms to Deliver an end-to-end Demand Response Solution to the Smart Grid















Demonstration available at DistribuTECH March 23 - 25, 2010

Boulder, CO. & Lafayette, CA – March 23, 2010 – Tendril and Utility Integration Solutions Inc. (UISOL) have forged a strategic partnership to integrate the two companies' product and service capabilities for Energy Management and Demand Response. The result is a full end-to-end Demand Response solution that is open, standards based and provides a level of utility and customer functionality and interoperability that has not been available to the market until now.

The first public demonstration of this end-to-end solution will be at the DistribuTECH trade show in Tampa March 23-25, 2010, at UISOL's booth (#3100) and Tendril's booth (#1803).

According to UISOL CEO Ali Vojdani, the partnership agreement will integrate UISOL's utility-focused enterprise Demand Response Management System (DRMS) with the Tendril platform, which leverages an ecosystem of energy management partners.

"Together with the Tendril platform, our DRBizNet© Demand Response Management System can now provide economic and grid reliability relief across a vast ecosystem of energy management devices that exist today and in the near future. This strategic integration demonstrates the power and flexibility of open standards," Vojdani said.

Tendril CEO Adrian Tuck says that the integration of the two companies' products and services provides proof that open standards, and the flexibility provided by a "best-of-breed" approach, will lead to true Smart Grid innovation.

"The Smart Grid is all about enabling dialogue between energy providers and energy consumers. Using these integrated platforms, utilities can incorporate new systems and devices and adapt to meet their growing needs. Meanwhile, consumers will gain powerful insight into their energy consumption and have the power to control their utility bills and environmental impact," Tuck said. "This strategic integration brings to market an open Demand Response solution with unparalleled functionality and flexibility for the utility as well as the consumer."
According to the National Institutes of Science and Technology (NIST), standards and interoperability (the ability of diverse systems and their components to work together) are critical to achieving a reliable and robust Smart Grid. The government agency has been working with industry, government, and consumer stakeholders to expedite these standards. Both companies embraced open, standards based systems for their specific products early on. DRBizNet© and the Tendril platform are based on OpenADR, one of the first standards adopted and ratified by the NIST Framework and Roadmap for Smart Grid Interoperability. In addition, Tendril utilizes the ZigBee® Smart Energy Profile to provide additional open standards to support Home Area Networks and consumer-based energy management devices.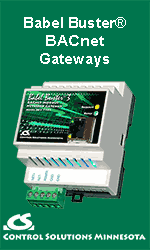 Using the Tendril platform within the home, customers can monitor and manage their energy usage through products like in-home displays, smart thermostats and smart outlets that track energy costs and consumption by appliance, electronic or household device. The platform also extends to new devices such smart appliances, residential electric vehicle chargers, and distributed energy resources such as renewables and storage. Meanwhile, UISOL's DRBizNet© Demand Response Management System allows utilities to fully automate all Demand Response management business and operational processes with greater efficiency and transparency; from planning, registration, event dispatch, tracking, verification, documentation, and settlement. When integrated together, the systems enable Demand Response across a larger and more diverse load base, with greater customer participation and buy-in.

About Tendril
Tendril is a leading energy management technology provider that brings unprecedented insight and control to the Smart Grid. The Tendril platform provides an open, secure and scalable end-to-end solution that creates a dynamic dialogue between energy providers and their customers. The platform includes both utility and in-home products and applications, and integrates seamlessly with existing back office applications and network infrastructure. Tendril is venture backed by VantagePoint Venture Partners, Good Energies, RRE Ventures, Vista Ventures, GE and Appian Ventures. For more information, visit www.tendrilinc.com.

About UISOL
Utility Integration Solutions, Inc. (UISOL) is the utility industry systems integration specialist. UISOL offers a range of integration services and software solutions to help its utility clients transform their business performance through the power of smart integration for demand response, smart grid, advanced metering, meter data management, market operations and more. UISOL award-winning DRBizNet is the leading software platform for demand response management and the integration of distributed energy resources in the utility industry, currently enabling over 7000 MW of demand response from 450,000 end-use customers in fourteen states. The current deployment at utilities and ISOs will span more than half of the states in the US by this summer. Visit www.uisol.com for more information.
---

[Click Banner To Learn More]
[Home Page] [The Automator] [About] [Subscribe ] [Contact Us]