---
Daintree Secures $8M in Capital to Fund Expansion















Leading Property Cleantech Investor Joins as Partner

MOUNTAIN VIEW, CA — March 26, 2010 — Daintree Networks, Inc. , a leader in energy-saving wireless control solutions for commercial buildings, today announced successful conclusion to its latest round of capital funding with the entire $8 million round subscribed by Lend Lease's venture capital business, a leading dedicated cleantech investor.
Based in Mountain View, California, with an R&D facility in Melbourne, Australia, Daintree Networks is developing a wireless solution that overcomes the traditional barriers to retrofitting existing buildings with energy saving lighting control systems – the rewiring. When compared with wired solutions, Daintree delivers significantly shorter payback periods, especially in retrofits, and in some cases is the only viable solution for lighting controls. Daintree's solution implements advanced commissioning technology as well as a highly reliable and scalable network architecture suitable for controlling a single office, entire floor, or multi-building installation.
Daintree markets it wireless solutions through leading global lighting and controls companies using open standards technologies. The investment will be used to fund the company's worldwide expansion as well as ongoing technology and product development.
Danny Yu, Chief Executive Officer of Daintree Networks, said "We welcome our partnership with Lend Lease and the expertise and commercial opportunities it brings to help accelerate our vision to become the leading provider of wireless solutions to the lighting industry."
Anthony Pascoe, Chief Executive Officer of Lend Lease's venture capital business said the commercialization of technologies that reduce energy consumption for existing commercial buildings is well aligned as with Lend Lease's investment mandate and industry position as a global sustainability leader.
"Energy use in commercial buildings is one of the largest sources of greenhouse gas emissions. Daintree Networks' innovative technology and excellent management team support Lend Lease's leadership in sustainable building construction and refurbishment globally."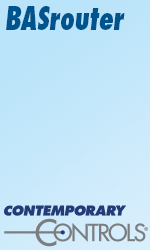 About Daintree Networks, Inc.
Based in Mountain View, California, Daintree Networks is a clean technology company that provides wireless control solutions for commercial buildings. Daintree has a strong background in wireless sensor and control mesh networking, with extensive knowledge and experience gained through its industry-standard design verification and operational support tool, the Sensor Network Analyzer (SNA). In addition to wireless embedded expertise, Daintree has put together a team of seasoned professionals from the lighting, telecommunications and networking worlds. Daintree's expertise and knowledge is now focused on the development of cost-effective wireless building automation systems. These provide benefits including reduced energy consumption and costs, compliance with new "green" building regulations, and cost savings available through government rebates and the ability to take advantage of demand response programs.
Daintree's Wireless Lighting Control Solution (WLCS) allows lighting manufacturers to speed their time to market, and enables them to deliver powerful, comprehensive, flexible and reliable wireless lighting control systems for commercial buildings. For more information, visit www.daintree.net.

About Lend Lease
Lend Lease is one of the world's leading fully integrated property solutions providers with strong development, investment management, project and construction management and asset and property management capabilities. Lend Lease's total funds under management at 31 December 2009 is A$8.4 billion.
Lend Lease's venture capital business is Australia's leading dedicated cleantech investor. Backed by sustainability leader Lend Lease, the venture capital business invests in commercially viable growth companies operating in energy, water and building sectors. Lend Lease's venture capital business invests more than just capital - bringing expertise, client/customer relationships and an international network capable of accelerating value creation for clean tech innovators. For more information, visit www.lendlease.com/venturecapital.
---

[Click Banner To Learn More]
[Home Page] [The Automator] [About] [Subscribe ] [Contact Us]