---
KNX introduces the new version of the worldwide successful ETS at the Light and Building 2010.















The new ETS4: Easy, Fast, Open.

Brussels, 11 April 2010. - Singapore, Los Angeles, Johannesburg, London, Berlin, Moscow – building automation engineers from all over the world, use ETS as product and manufacturer-independent programming tool in order to increase energy efficiency of buildings. This product and manufacturer independent standardised tool is currently available in 15 languages and supports KNX installations for all media: twisted pair, radio frequency, Ethernet/IP and power line. To meet the latest technical and economic requirements and demands around the globe, KNX Association has now completely redesigned its Engineering Tool Software (ETS) and has included a set of many new functions. ETS4, which is presented as Beta version on the world's leading fair for architecture and technology Light and Building in Frankfurt (Germany), makes it possible to implement KNX projects in an easy and fast way. Moreover, the use of a standardised open interface allows the exchange of ETS data with other applications and the integration of various Apps. The ETS 4 launch is scheduled for October 2010.

It was essential requirement that the new ETS4 would offer a clearly-structured, intuitive user interface lowering the entry barriers for starters in the KNX technology. A new design for its user interface design was simply a top priority in its further development. A market leader from this sector was consulted in order to accomplish this requirement – which indicates the importance that KNX Association attaches to its device and manufacturer-independent standard tool for home and building control. A multitude of suggestions for improvement of manufacturers, system integrators and users were taken into account in the design of the new tool. In international workshops not only KNX professionals but also beginners with little or no KNX knowledge tested the soundness to ensure rapid project design and demanding servicing. The result of all of this research work is a state-of-the-art tool that meets the needs of a modern home and building control technology.

Low threshold for newcomers and fast handling
Especially newcomers to the bus technology will appreciate the visual design of the new user interface. The modern look clearly distinguishes itself from the current optical presentation. The menus project design, topology, project creation etc. have been individually updated and their overview clearly improved. Practical selection lists allow a fast access to further data. A wizard permits a step by step project design and improvement of the workflow is ensured per drag and drop, error checks and help functions. Fast downloads, an efficient product finder, copying functions, all contribute to the improvement of one's work speed, as is demanded in today's construction business. With functions as "Project Tracking", "Project Compare" or "long time recording", also already existing KNX projects can be optimized, extended and serviced in a transparent way.

Universal data exchange with an open interface
Software can obviously only be good if it's technically up-to-date. KNX Association has therefore made sure its new tool is based on the latest technologies, standards and operating systems. Thanks to the universal data exchange format XML, which can be opened and displayed in any text editor or web browser, all information of a KNX project can be read out, a clear advantage to experts realizing visualization functions. The standardised open interface allows the integration of numerous apps and hence offers once more the possibility to extend the ETS functionality. Online automatic updates moreover ensure that ETS always is kept up-to-date.

Fact
With the new ETS 4 the entry barriers in the KNX world are considerably lowered. System integrators not only have access to a new version of the world's most successful bus system but also a modern tool in their own language to increase their success in marketing home and building control.

The ETS4 is scheduled for release in October 2010. An update from ETS 3 will be possible. Further information on www.knx.org.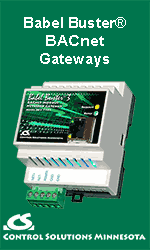 Improvements of the new user interface design:
• Modern visual design
• Clear presentation
• Step-by-step wizards
• Context sensitive Help function
• Intuitive drag & drop for object linking
• More efficient access to device parameters

Functions to optimise project processing:
• Project compare to check existing KNX installations
• Extended copy function for efficient project design
• Long-term recording for maintenance and troubleshooting
• Project and tool diagnosis for reliable project design
• Project action tracking
• Search and replace for easy exchange of devices
and lots more.

KNX Association is the creator and owner of the KNX technology – the worldwide STANDARD for all applications in home and building control, ranging from lighting and shutter control to various security systems, heating, ventilation, air conditioning, monitoring, alarming, water control, energy management, smart metering as well as household appliances, audio/video and lots more. KNX is the worldwide standard for home and building control with a single, manufacturer independent design and commissioning tool (ETS), with a complete set of supported communication media (TP, PL, RF and IP) as well as a complete set of supported configuration modes (system and easy mode). KNX is approved as a European (CENELEC EN 50090 and CEN EN 13321-1) and an International standard (ISO/IEC 14543-3). This standard is based upon more than 20 years of experience in the market including its predecessors, EIB, EHS and BatiBUS. Over 190 member companies worldwide from different application domains have almost 7000 KNX certified product groups in their catalogues. The KNX Association has partnership agreements with more than 30,000 installer companies in almost 100 countries. www.knx.org
---


[Click Banner To Learn More]
[Home Page] [The Automator] [About] [Subscribe ] [Contact Us]