---
Digi and Cooper Power Systems Partner to Provide IP Based Demand Response Solution















Companies create next-generation of demand response with integration of Yukon Energy Services software and iDigi
MINNETONKA, MN and WAUKESHA, WI, May 12, 2010 - Digi International (NASDAQ: DGII) and Cooper Power Systems, a division of Cooper Industries plc (NYSE: CBE), today announced a partnership to provide a ZigBee Smart Energy Profile (SEP)-enabled two-way IP-based demand response solution. Cooper Power Systems offers its ZigBee SEP 1.0-enabled thermostats and the industry leading Yukon Energy Services Software Platform, while Digi provides the ConnectPort X2 for Smart Energy gateway and iDigi platform. Digi's plug-and-play Smart Energy solution connects Cooper Power Systems SEP 1.0 devices from a Home Area Network (HAN) to a utility via the location's broadband connection. Cooper Power Systems will include support for the iDigi solution in their next Yukon software release. This will allow Cooper Power Systems to offer the solution to new customers and any of the more than 200 existing Yukon installations at North American Utilities.
"Utilities desire alternative demand response communication options in addition to the current one-way deployed technology," said Larry Kraft, senior vice president of global sales and marketing, Digi International. "Two-way IP-based solutions enable improved measurement and verification and an overall potential reduction in carbon emissions caused by unnecessary program surveys or service calls – some of the many benefits provided by a Smart Grid."
The solution is being developed to support utility Smart Grid initiatives and future real-time pricing programs. "Cooper Power Systems is committed to advancing our demand response offerings currently which are an important part of our overall Smart Grid solution portfolio," said Tom Pitstick, vice president and general manager of the Energy Automation Solutions division at Cooper Power Systems. "By establishing an IP-based demand response solution using the iDigi platform, we enable utilities to easily deploy demand response so they can improve system management and deliver innovative services to their consumers."
The flexible ConnectPort X2 for Smart Energy offers Ethernet and ZigBee connectivity. The Digi solution installs seamlessly and leverages the in-home processing capability of the gateway to optimize energy service offerings. All Digi gateways can be remotely configured and upgraded using the iDigi platform, making them future proof by allowing new services to be offered after the system is installed.
ZigBee: Control Your World
ZigBee is the global wireless language connecting dramatically different devices to work together and enhance everyday life. The ZigBee Alliance is a non-profit association of more than 350 members driving development of ZigBee wireless technology. The Alliance promotes world-wide adoption of ZigBee as the leading wirelessly networked, sensing and control standard for use in consumer electronic, energy, home, commercial and industrial areas. For more information, visit: www.ZigBee.org.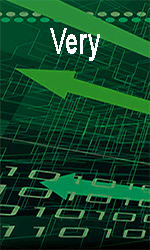 About Digi International
Digi International is making wireless M2M easy by developing reliable products and solutions to connect and securely manage local or remote electronic devices over the network or via the Web. Digi offers the highest levels of performance, flexibility and quality, and markets its products through a global network of distributors and resellers, systems integrators and original equipment manufacturers (OEMs). For more information, visit Digi's Web site at www.digi.com.

About Cooper Power Systems
Cooper Power Systems, Inc., with 2009 revenues of approximately $1.1 billion, is a division of Cooper Industries plc (NYSE: CBE). Cooper Power Systems is a global manufacturer of world-class power delivery and reliability solutions for the electrical and industrial markets. Through its Energy Automation Solutions group, it is also a leading provider of software, communications and integration solutions that enable customers to increase productivity, improve system reliability, and reduce costs. For more information, please visit www.cooperpower.com or cooperpowereas.com.

About Cooper Industries
Cooper Industries plc (NYSE: CBE) is a global manufacturer with 2009 revenues of $5.1 billion, approximately eighty-nine percent of which are from electrical products. Founded in 1833, Cooper's sustained level of success is attributable to a constant focus on innovation, evolving business practices while maintaining the highest ethical standards, and meeting customer needs. The Company has eight operating divisions with leading market share positions and world-class products and brands including: Bussmann electrical and electronic fuses; Crouse-Hinds and CEAG explosion-proof electrical equipment; Halo and Metalux lighting fixtures; and Kyle and McGraw-Edison power systems products. With this broad range of products, Cooper is uniquely positioned for several long-term growth trends including the global infrastructure build-out, the need to improve the reliability and productivity of the electric grid, the demand for higher energy-efficient products and the need for improved electrical safety. In 2009, sixty-one percent of total sales were to customers in the industrial and utility end-markets and thirty-nine percent of total sales were to customers outside the United States. Cooper has manufacturing facilities in 23 countries as of 2009. For more information, visit the website at www.cooperindustries.com.
---


[Click Banner To Learn More]
[Home Page] [The Automator] [About] [Subscribe ] [Contact Us]