---
Energy Management For Buildings to Feature the Industry and World's Thought Leaders and Business Luminaries















Kuala Lumpur, May 11 – According to US Energy Information Administration, buildings are the single largest contributor to global warming. Their data illustrates that buildings are responsible for almost half (48%) of all energy consumption and GHG emissions annually. We cannot deny the fact that energy usage in buildings has grown in the last 20 years due to the growing demand for building, its services and comfort levels.

The increase in time spent in buildings and a larger population too contributes to higher energy consumption. These underlying factors are definitely not showing any signs of slowing down. For these reasons, energy efficiency in buildings is today a prime objective for energy policy at regional, national and international levels.

In a study by Associate Professor R Saidur on "Energy Consumption, Energy Savings, and Emission Analysis in Malaysian Office Buildings", in 2009, shows that air conditioners consume the highest amount of energy (57%) in office buildings, followed by lighting (19%), lifts and pumps (18%) and other equipment (6%). The good news is, if these equipments are transformed to be energy efficient; there are significant amounts of savings that can be achieved.

Studies indicate that although people are often aware of the benefits of using energy more efficiently, a variety of social, cultural, and economic factors often prevent them from doing so. According to American Council for an Energy-Efficient Economy (ACEEE), even when highly efficient technologies have been installed, 30%or more of the energy savings that could potentially be realized through such technologies is lost. This shows that there is a need to educate and motivate building occupants to change their behavior when it comes to energy conservation.

Energy Management for Buildings aims to unearth the reality of employing energy efficient equipments for buildings and the actual return on investment while capitalizing on the best practices of energy management system in Asia. The targeted audience will be mainly the senior level professionals of Property, Projects, Planning and Design, Architecture, Mechanical and Electrical Engineering, Facilities Management and Energy.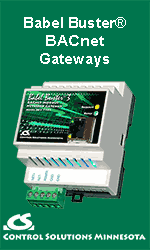 The two-days event, scheduled for 3rd and 4th of August 2010 at Parkroyal Hotel, Kuala Lumpur, will be officiated by Yang Berbahagia Dato' Dr Halim Bin Man, Secretary-General, Ministry of Energy, Green Technology and Water, Malaysia. The event will also feature prominent and expert speakers including Prof. Dr. K. S. Kannan, Head Centre of Energy Studies, Institute Sultan Iskandar, Universiti Teknologi Malaysia; Bill Jolly, Design Division – Head of MEP, KEO International Consultants, UAE; Ir. Francis Xavier Jacob, Director (Energy Management), Energy Commission; Dr. Ahmad Zairin Ismail, Chief Operating Officer, Pusat Tenaga Malaysia; Ramon Sumulong, Property Manager, Ortigas & Company Ltd Partnership, Philippines; Ir. Roslan Othman, Resident Electrical Engineer, Malaysia Airports Holdings Bhd; Sam C.S. Tan, Executive Director, Ken Holdings Bhd; IR Thirukumaran Jallendran, Project Manager, WTW Bovis Sdn Bhd; Andrew Borger, Executive Director, Leighton Properties, Australia; Eugene Seah, Joint Managing Director, Davis Langdon & Seah Singapore Pte Ltd; and few others.

This international conference, organized by JFPS Group Malaysia is expected to attract hundreds of delegates across the region and worldwide, judging from the number of delegates registered within a few days from the event announcement. More are expected to register closer to the event in August.

"The growth of green building movement, especially locally, has helped to promote the forgotten concept of 'energy management'. It is good to see that it had been revived and people are starting to give importance to it. However, from the preliminary research conducted during the planning of this conference, many practitioners mentioned that there are cost issues and perceived myths on the implementation of energy management practices, which is the reason why we are organizing this conference. With a line-up of expert speakers who will be sharing their experience and case studies, this conference is definitely a must attend event for those who are seriously considering energy management practices", said Saundrajulie (Julie) George, Project Manager of Energy Management For Buildings.

For more information, please visit http://www.jfpsgroup.com/energymanagement/intro-index.html or alternatively email to marketing@jfpsgroup.com.
---


[Click Banner To Learn More]
[Home Page] [The Automator] [About] [Subscribe ] [Contact Us]