---
Daintree Networks Launches Wireless Lighting Control Solution at Lightfair















LAS VEGAS, NV — May 12, 2010 — Daintree Networks, Inc., a leading provider of innovative wireless lighting control and energy management solutions, launched their Wireless Lighting Control Solution (WLCS) at Lightfair today.
Daintree has created an architecture and solution that enables the broad adoption of powerful wireless mesh network systems in commercial buildings. The WLCS contains core intellectual property and proven methods designed to ensure system reliability and performance, together with automated commissioning tools that speed and simplify the wireless commissioning process. Daintree is clearing a path for lighting and control system providers, as well as control device manufacturers, to deliver on the wireless promise—dramatically lower installation and commissioning expenses as well as the freedom to scale these systems reliably.
"Daintree is approaching the industry from a unique partnership perspective," said Danny Yu, Daintree CEO. "Our expertise is in enabling wireless communications, and in simplifying the installation, commissioning and management of lighting controls and energy management applications. Those partners and customers who are experts in things like sensors, switches, ballasts, and lighting fixtures can use our solution to wirelessly enable their products and open exciting business opportunities. We work closely with them to help them bring robust wireless solutions to market quickly."
Daintree's solution ensures interoperability through the use of the ZigBee® networking open standard. Open standards provide many benefits including lower cost components and interoperability with other standards-based building automation systems and components.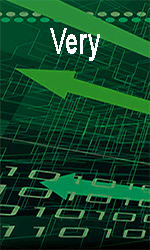 "Interoperability is a key to our solution," said Yu. "With the WLCS, Company A's ballasts will be compatible with Company B's switches and Company C's sensors. This provides specifiers and end-users with the ultimate in choice and flexibility when it comes to selecting their wireless lighting control solution. It also allows manufacturers to enter the lucrative lighting control retrofit market without having to create a full suite of devices and controls."
Daintree will be performing demonstrations of the WLCS at Lightfair 2010 in Las Vegas (Booth 2631).
About Daintree Networks, Inc.
Daintree Networks is a clean technology company that enables wireless control solutions for commercial buildings. These solutions provide benefits including reduced energy consumption and costs, compliance with new "green" building regulations, and cost savings available through government rebates and the ability to take advantage of demand response programs.
Daintree's Wireless Lighting Control Solution (WLCS) enables lighting manufacturers to speed up their time to market, and to deliver powerful, comprehensive, flexible and reliable wireless lighting control systems for commercial buildings. For more information, visit www.daintree.net.
ZigBee: Control your World
ZigBee is the global wireless language connecting dramatically different devices to work together and enhance everyday life. The ZigBee Alliance is a non-profit association of more than 340 members driving development of ZigBee wireless technology. The Alliance promotes world-wide adoption of ZigBee as the leading wirelessly networked, sensing and control standard for use in consumer electronic, energy, home, commercial and industrial areas. For more information, visit: www.ZigBee.org.
---

[Click Banner To Learn More]
[Home Page] [The Automator] [About] [Subscribe ] [Contact Us]