---
Constellation NewEnergy Teams with Lynxspring on Niagara-based VirtuWatt Energy Manager™ Field Hardware Application















Constellation NewEnergy has delivered its VirtuWatt Energy Manager automated load response application to select customers. General availability is scheduled for Q3 of 2010.
One portion of the VirtuWatt Energy Manager application is a field device called the Load Control Unit (LCU) resident at the customer premises. The LCU works in conjunction with customers' building automation systems or as a standalone device. The VirtuWatt LCU is not intended to replace legacy automation systems.
The field-level Load Control Unit was developed in conjunction with Lynxspring Inc. of Lees Summit, MO. Using Niagara AX as an operating environment, the LCU receives messages from the VirtuWatt Decision Engine (CDE) and executes load control actions by communicating with the on-site building automation system or via direct control of equipment. VirtuWatt is the information management platform operated from Constellation's Control and Dispatch Center.
Both sub-systems communicate with the Constellation User Interface (CUI) which is a web based application for end users and Constellation administrative staff. The CUI provides visualization of information to the end customer to enable them to interact with the system and understand the real-time status and value of load control activities.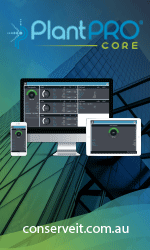 VirtuWatt offers a wide array of energy savings features and services for Constellation's retail energy business unit and as a Software as a Service (SaaS) application for other utilities and amalgamators.
Del A. Hilber, Vice President of Load Response for Constellation Energy said "We extensively reviewed a wide range of operating platforms and have standardized our initial offering on Niagara AX. The ubiquitous market use of Niagara and its powerful OS make it an ideal choice for VirtuWatt's LCU application platform. Lynxspring's unique development and channel capabilities make them the perfect partner to deliver the LCU platform application."
"Lynxspring is pleased to have Constellation NewEnergy as an OEM partner," said Terry Swope, President of Lynxspring. "We see this application as strategic for the direction of our company. Our relationship with Constellation NewEnergy is something that will benefit Lynxspring; other Lynxspring business partners; and the Niagara community as a whole."
About Constellation NewEnergy: Constellation NewEnergy (www.newenergy.com) is a leading competitive supplier of electricity, natural gas and energy-related services to commercial, industrial and institutional customers throughout the United States. A subsidiary of Constellation Energy (NYSE: CEG), Constellation NewEnergy operates in all competitive energy markets throughout the country, providing products that enable customers to effectively manage and control energy costs.
About Lynxspring: Lynxspring (www.lynxspring.com) is a leading technology company addressing building automation control requirements with a focus on energy management. Using Tridium's NiagaraAX software in an embedded platform, Lynxspring manufactures and distributes JENEsys™, an Internet-based integration and interoperability open modular platform, combining automation infrastructure technology and device-to-enterprise integration solutions.
---


[Click Banner To Learn More]
[Home Page] [The Automator] [About] [Subscribe ] [Contact Us]