---
Ember demos IP-based Stack at ConnectivityWeek 2010















BOSTON and ConnectivityWeek, Santa Clara, California, MAY 24, 2010
Ember today announced it will give attendees of ConnectivityWeek 2010 a preview of the new Internet Protocol (IP)-based low-power, wireless networking product it is currently developing.

The company will demo a smart energy application with Ember-enabled products incorporating standards being developed by the IETF such as 6LoWPAN, ROLL and CORE. The demo includes a Windows 7 PC running IPv6, a standard web browser, Ethernet connectivity to an Ember-enabled router and an IP-enabled IEEE 802.15.4 network. The IEEE 802.15.4 network is running completely standards-based versions of IPv6, 6LoWPAN, RPL, TCP and HTTP. It's a significant step in Ember's plans to deliver native IP support for smart energy devices later this year.

Ember is taking a leadership role within IETF working groups helping to define the new low-power routing standards. Ember, a pioneer of ZigBee wireless technology, believes low-powered IP will play a pivotal role in smart grid and connected home deployments to help consumers and utilities reduce energy consumption and their carbon footprint. Ember has also joined the IPSO Alliance, an organization promoting the use of IP for low-power smart objects around the world.

As the communications standard for the Internet as well as most business and home computer networks, IP is ubiquitous, reliable, understood by legions of developers, and has a huge installed infrastructure already in place. Taking data from these ubiquitous networks and making it available in standard web browsers opens up development opportunities and market adoption of low-power monitoring and control devices.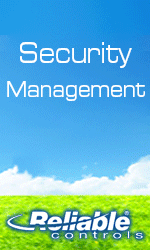 "IP will play a huge role in accelerating smart energy adoption and rapid expansion of the market. As a global leader in wireless mesh networking, Ember is committed to spearheading technological advances for networking low-power sensors used in smart energy devices. We believe IP integration will be a crucial unifying force for the industry, triggering a rich ecosystem of smart energy products that integrate seamlessly from the home area network to smart meters to large scale utility networks," said Bob LeFort, Ember's CEO.

Ember will be in booth #315 at ConnectivityWeek 2010, where people interested in seeing the IP-based smart energy demo can schedule a private viewing.

About Ember
Ember Corporation (www.ember.com) develops wireless mesh networking technology – chips, software and tools - for Smart Energy, connected homes, and many other monitoring and control applications enabling greener living and work environments. The Boston-based company is a promoter of the ZigBee Alliance with an IC design center in Cambridge, England, an office in Hong Kong and sales channels and distributors worldwide.

Industry acronyms:
IETF — Internet Engineering Task Force
6LoWPAN — IPv6 over Low power Wireless Personal Area Networks
ROLL — Routing Over Low Power and Lossy networks
CORE — Constrained RESTful Environments
Ipv6 — Internet Protocol version 6
RPL — Routing Protocol for Low Power and Lossy Networks
TCP —Transmission Control Protocol
HTTP — Hypertext Transfer Protocol
---
[Home Page] [The Automator] [About] [Subscribe ] [Contact Us]