---
MatrikonOPC Data Manager now supports OPC DA 3.0















EDMONTON, ALBERTA – May 25, 2010 - MatrikonOPC™ is pleased to announce the latest release of its OPC Data Manager. New features include the support of DA 3.0 connections, at-a-glance data health indicators and an intuitive user interface to enhance overall user experience.

OPC Data Manager allows two or more control systems to share DA, HDA and A&E data in a secure and reliable manner. With the added support for DA 3.0, OPC Data Manager maps data between any compliant OPC DA servers, regardless of the DA versions they support. Enhancements in the user interface allow for live data mapping.

"MatrikonOPC is committed to delivering the most secure and reliable OPC connectivity solutions. OPC Data Manager is a key OPC architecture component as it allows users to bridge the data connectivity gap between their control systems by sharing data directly between their OPC servers," explained Sean Leonard, Matrikon's Vice President of OPC products.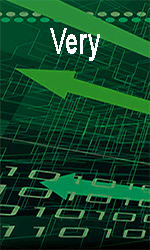 OPC Data Manager provides:
To learn more about OPC Data Manager, please navigate to:

http://www.matrikonopc.com/products/opc-data-management/opc-data-manager.aspx

About MatrikonOPC (a division of Matrikon Inc.)
MatrikonOPC provides software to access device data using the OPC standard. Our promise is to help clients unlock the potential of their data and provide them with vendor neutral training and superior client care. We build close relationships with our customers, allowing us to have a true understanding of their business. We help them attain operational efficiency from both a technical and business perspective. With offices in Canada, the United States, Europe, Asia-Pacific and the Middle East, we provide local presence on a worldwide scale. We are committed to connectivity. Visit MatrikonOPC at www.MatrikonOPC.com.

MatrikonOPC and Matrikon are trademarks or registered trademarks of Matrikon Inc.


---
[Home Page] [The Automator] [About] [Subscribe ] [Contact Us]