---
Product Launch: OPC Rescue®
EDMONTON, CANADA, May 24, 2011 - The OPC Training Institute (www.opcti.com) is proud to announce the release of the newest resource for every Engineer's arsenal: OPC Rescue®. This groundbreaking diagnostic tool is for anyone in the automation industry who wants to effortlessly eliminate their communications issues.

OPC Rescue® enables end-users to not only diagnose communication and security problems with their systems, but to also repair them instantly with the push of a button. This innovative diagnostic resource boasts an easy-to-use interface that never requires DCOM configuration. OPC Rescue® takes care of all the DCOM configuration and lets end-users focus on their systems, and not their DCOM headaches.
Developed by the OPC and DCOM experts at the OPC Training Institute, OPC Rescue® was designed to be used with any brand of OPC applications. The wizard based interface makes it effortless to diagnose and repair communications, configurations and most importantly security issues. Advanced settings like OPC communication on specific TCP/IP ports, DCOM settings, Windows firewall configuration, etc. are also handled easily with OPC Rescue®.
Key Features of OPC Rescue®

• Snapshot® instantaneously provides an organized and comprehensive report of all settings affecting OPC communication.
• Automatically repair customized OPC communication settings without using DCOM.
• Security Audit® generates a report that outlines potential security risks that could compromise the integrity of your industrial information.
• No installation is required.
The OPC Training Institute will be hosting a complimentary webinar on the features and functionality of OPC Rescue®. Attendees will participate in a live demonstration of how effortless OPC Rescue® is to use, and get a full understanding of how OPC Rescue® can benefit them.

Register for the webinar here.
More information and a complimentary download of OPC Rescue® can be obtained by clicking here.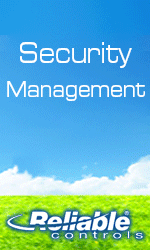 About the OPC Training Institute

OPCTI is the global leader in OPC training for automation professionals, and is the largest OPC training company in the world. OPCTI offers hands-on training workshops in-person and online.
OPCTI is vendor-neutral, meaning that we will teach you how to establish and implement a robust and secure communication infrastructure, no matter what OPC products you use - the training that you receive from OPCTI can be immediately implemented at your workplace. Our progressive training will enable you to increase your efficiency, security, and productivity.
The Certified OPC Professional (COP) designation is only offered by OPCTI. The designation is awarded to those who have successfully completed our training, and who demonstrate proficiency with OPC technology, design architecture, and installations. The COP designation is endorsed by many OPC Foundation member companies.
OPCTI is an active member and a strong supporter of the OPC Foundation. Randy Kondor, President and Chief Instructor at OPCTI currently serves as the Vice President of Education at the OPC Foundation.
Visit our Training Schedule to see where OPCTI is currently offering training workshops, or contact us to find out more about private trainings for you and your team at your site. (www.opcti.com)

About OPC Technology
OPC is a global industrial connectivity standard that enables process control and manufacturing applications to communicate using an interoperable, reliable, and secure connection. OPC enables manufacturing environments to host a multitude of applications from a variety of vendors.

Web: www.opcti.com





---


[Click Banner To Learn More]
[Home Page] [The Automator] [About] [Subscribe ] [Contact Us]