---
Province Automation brings the latest BMS technology to South Africa

May 2011 - Bringing the latest in global, state-of-the-art building automation software and technology to South Africa and the greater African continent, is Province Automation, which specialises in Building Management Systems (BMS).

Province Automation is a division of Province Lighting/Automation/Switching, which was established in 1987 in Cape Town. Today Province Lighting/Automation/Switching is a leading supplier of specialised SABS-approved, commercial, industrial and architectural lighting products and a diverse range of related devices and services that, when integrated, provide an intelligent solution.

Province Automation recently formed a partnership with European automation software developing specialist, Automation NEXT, a progressive, creative software development company that delivers client-specific requirements.

"This development has enabled our company to provide South Africa with a world-class BMS," says Jurgen Chemelli, Managing Director of Province Lighting/Automation/Switching. "Some of Province Automation's staff members have been trained in Austria by the European company to competently use its NEXT software technology in South Africa, and a number of installations are already operating very successfully in our country."

The greater African continent will benefit from the company and its advanced BMS technology, because it is currently in the process of expanding its expertise and reach into the continent.

Versatile, integrated Building Management System (BMS)

The versatile BMS, which Province Automation now offers, connects to and integrates a diverse number of different products, devices and services due to its protocol diversity. More products, devices and services can be added whenever required, depending on changing user needs.

"In addition to lighting automation, other devices, such as security, multimedia, and temperature control, can integrate into the system. The solution monitors, manages, coordinates, automates and optimises the operation of all systems in the building concerned," explains Chemelli.

"A big advantage of the BMS is that it enables homes and companies to reduce energy use and lower energy costs." Energy saving is of tremendous benefit in a country such as South Africa, which is beleaguered by energy shortages and spiraling energy costs.

"Furthermore, the convenience, efficiency and flexibility of the BMS, ensure the building functions more efficiently, and the running expenses of the building can be dramatically lowered," Chemelli adds.

Province Automation's solution is suitable for both architectural and commercial automation, meaning it can be used in a diverse range of infrastructures, ranging from homes to offices to commercial buildings and even sports stadiums. The system can be tailor-made and customized according to each client's unique requirement, and the combinations and possibilities are virtually unlimited.

"South Africa has been restrained to a large extent with regard to creativity in the building automation industry. Now with the NEXT software and BMS, so much more is possible."

A versatile range of automation choices

This state-of-the-art automation system can control lighting, heating, cooling, security, access control, audiovisual equipment, opening and closing of windows or blinds at desired times, automatic turning on and off of a garden irrigation system when required etc. Whatever combination the building owner desires, he or she can, with the simple touch of a button, control the building from anywhere in the world.

The user can also, with a mere touch of a button, set a building to predefined, customised scenes eg. a hotel function scenario, or mood settings eg. a special light dimming system can be used to allow for the gradual, relaxed falling asleep of a child.

Further, more unusual services that can be selected are:
- A rain detector can detect rain and will automatically close windows prior to rain
- Wind speed, sunlight, rainfall and humidity can be measured
- While the owner is away from home, he or she can be informed via SMS when someone, such as a child or domestic worker, enters the home
- If a person accidentally locks him or herself out of the home, next.system will unlock the door by means of a finger print scanner or a cell phone

Interface options

Within the BMS structure, interface is of utmost importance, and it must have a user-centred design. "Building automation will only be possible if it meets the requirements of real life, so we make sure the user-interface is as simple and convenient as possible," says Chemelli. "The simplicity of the BMS allows the client to 'own' the system."

There are various protocol interface capabilities from which to choose, such as DALI, EnOcean, EtherCAT, MODBUS, BACnet and DMX. Data is transmitted by TCP/IP, RS232 or RS485.

Client interface points are:
1. switches (wired or wireless)
2. touch panels (with video capabilities)
3. PCs
4. iPads, iPhones or similar wireless remote devices

Clients can also choose the look, style and design of their particular interfaces.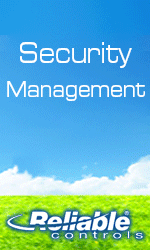 NEXT software

Automation NEXT's software, which Province Automation uses, is managed via Transmission Control Protocol (TCP), which is one of the core protocols of the Internet Protocol (IP) suite.

"There is one platform solution with various protocols available, and the solution offers flexibility to interface with thousands of devices," states Chemelli.

The configuration software is next.manager. It communicates with the next.system, which can be seen as the brain of the entire automation structure. The core of the system gathers data from different devices and systems and controls the entire building on the basis of this data. The next.system has an open and documented XML-interface for operational and visualisation applications. The same interface is also used with x.live and x.touch software and gives developers the opportunity to create their own applications.

"Live reports on fault reporting and power consumption can be issued immediately, meaning that the owner is informed without delay about defective lights or alarms or disturbances," adds Chemelli. "At the same time Province Automation and the relevant supplier concerned receive the same communication and information, so we are able to take any action even before being contacted by the building owner."

These system messages are sent via SMS, e-mail or RSS.

Energy saving technology

Province Automation's software solution provides the tools to analyze and aggregate loads, benchmark facilities and determine how building characteristics, such as size, equipment size, schedules and climate control, correlate with energy.

"Real-time control capabilities enable the use of power to be minimised during peak power periods. This is done via automated load shedding activities. Depending on the time of day, lights can be controlled optimally according to the required quantity of light," Chemelli says. "Luminaires can also be programmed to automatically switch off is there is no movement in a room for say half an hour."

In a similar manner, under floor heating, geysers, air conditioning, cooling fans etc can also be automated and controlled to minimize power usage.

Price tag signals can be introduced, so that the system knows when electricity costs are increasing, and it then automatically changes building functions and parameters to further reduce energy consumption. This is done without compromising the comfort factor.

By means of a data bank, events and power consumption are recorded, which allows for the statistics to be obtained and the devices managed accordingly. The bigger the building, the more important are the data recordings and especially the evaluations of energy consumption that show energy saving possibilities.

Province Automation's energy saving capability facilitates the creation of greener homes and buildings. "To counteract global warming and help ensure a 'green', habitable environment for generations to come, it is crucial to do whatever it takes to reduce carbon emissions. Energy saving without doubt helps reduce carbon emissions," states Chemelli. "A positive spin-off is that implementation of the BMS is a long-term investment, as it ultimately reduces the costs of running a home, office or commercial infrastructure."

Installations currently in operation

Some of the larger, local buildings and infrastructures in which Province Automation's BMS is already installed and operating are:
- Cape Town International Airport, South Africa
- Cape Town Central Station, South Africa
- Upmarket houses in Somerset West and the Atlantic Seaboard

The company is also carrying out installations at the Aurecon building in Century City (which is expected to be Cape Town's first green building) and the new Forensics Laboratory in Plattekloof.

The company's track record and its successful installations already in operation speak for themselves.

Putting it in a nutshell, Province Automation has the technology, know-how and expertise to provide an innovative, versatile, progressive and advanced BMS on a par with global standards.

Company profile on Province Lighting/Automation/Switching:

Province Lighting/Automation/Switching, established in 1987 in Cape Town, is a leading supplier of specialised SABS-approved, commercial, industrial and architectural lighting products and related devices and services. These products, devices and services can be integrated to offer an intelligent solution, which is simple and personalised and, most importantly, which allows homes and companies to maximize their energy savings.

The company has formed a partnership with Austrian automation specialist, Automation NEXT, a progressive, creative software development company that delivers client-specific requirements. It is this development, which enables Province Lighting/Automation/Switching to provide South Africa with a world-class Building Management System (BMS). Some of the company's staff members have been trained in Austria by the European company to competently use its 'next' software technology in South Africa, and a number of installations are already operating very successfully here.

Automation NEXT software, which Province Automation uses, is managed via Transmission Control Protocol (TCP), which is one of the core protocols of the Internet Protocol (IP) suite. There is one platform solution with various protocols available, and the solution offers flexibility to interface with thousands of devices.

Province Lighting/Automation/Switching has worked on numerous lighting projects and large scale developments across South Africa, as well as in some countries in the greater African continent. One of its chief objectives is to expand its footprint throughout Africa and ensure it keeps ahead with regard to expertise, trends and technology.

www.provincelighting.co.za


---


[Click Banner To Learn More]
[Home Page] [The Automator] [About] [Subscribe ] [Contact Us]