---
New FacilityWorX Software for Building Automation











New Software Helps Facilities Managers Reduce Costs, Increase Security and Efficiency
FOXBOROUGH, MA - ICONICS, a 2008 Microsoft Gold Certified Partner of the Year and provider of Web-enabled, OPC-based, HMI/SCADA Visualization and Manufacturing Intelligence software for Microsoft Windows® operating systems, announced its new FacilityWorX(TM) visualization software module for integration with facility-based systems.
With OPC-To-The-Core(TM) technology from ICONICS, and built on the industry standard BACnet protocol, FacilityWorX is a robust, secure integration platform for Building Automation Systems. With the high cost of energy, and companies implementing Green initiatives, ICONICS is able to deliver a solution to help cut energy costs with an intelligent, easy to use facility management software module.
FacilityWorX is a component of ICONICS' GENESIS32(TM) HMI/SCADA suite, featuring Web- based configuration based on the ICONICS .NET Workbench configuration environment. Utilizing industry standard BACNET technology, FacilityWorX takes a combination of several ICONICS solutions and tailors them for specific integration with today's Building Management Systems. Among these tools are: ICONICS GENESIS32 Web-based, OPC-integrated HMI/SCADA suite; AlarmWorX(TM)32 Multimedia (MMX) alarm notification system; ScheduleWorX(TM)32 calendar-based scheduling tool; ReportWorX(TM) Lite reporting/charting/analysis software and several related communication protocols. FacilityWorX also utilizes an all-new Web interface based on the Workbench multi-functional, centralized configuration environment found in ICONICS' GENESIS64(TM) 64-bit HMI/SCADA suite.
"ICONICS has over 40,000 building control applications worldwide and this is a key market for us," said Russ Agrusa, President and CEO of ICONICS. "ICONICS understands the need for a facility-centric HMI/SCADA solution. FacilityWorX combines several ICONICS technologies built on industry standards to meet the visualization and control needs of facility managers and staff."
ICONICS FacilityWorX helps to meet facility managers' key concerns such as reducing costs, increasing security, decreasing alarm response times and achieving overall better efficiency. This new software is meant to provide visualization and control into multiple facility-based systems including those used for standard environmental control, power/energy management, backup power/UPS/power generation, chillers, boiler/furnaces, security/access control/video, and fire alarms, just to name a few.
"One of the key drivers for facility management has been to meet the new 'Sustainability' challenges," said Craig Resnick, Research Director at ARC Advisory Group. "Sustainability is the response to the increased pressure on the environment, the rising demand for natural resources, energy, and the need for a socially responsible approach to business. Sustainability will drive automation towards a higher level of collaboration between systems, functionality that FacilityWorX appears to leverage by combining visualization, alarm management, scheduling, reporting and analysis on a common platform. Sustainability is a positive business approach that has as much to do with delivering economic benefits as it has to do with reducing the environmental impact."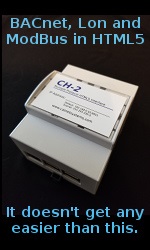 ICONICS solutions are widely recognized in the industrial automation software marketplace. Used in a wide variety of applications worldwide, ICONICS' GENESIS64, GENESIS32 and BizViz products are recognized for their graphical capabilities and seamless integration with Microsoft operating systems and applications, bridging information from "the shop floor to the top floor."
ICONICS has provided award-winning industrial automation and Manufacturing Intelligence software for over 22 years, successfully deploying more than 225,000 solutions worldwide.
ICONICS Background Information
Founded in 1986, ICONICS is a leader in the development of Web-enabled industrial automation and manufacturing intelligence software for Microsoft® Windows® operating systems. Offering the industry's only suite of fully-integrated OPC-based components and products, GENESIS32(TM) Enterprise Edition is available for Windows XP, XP Professional x64, Windows 2000, Microsoft Windows Server 2003 and Windows Server 2003 x64. Pocket GENESIS(TM) for Windows CE and Pocket PC was built from the ground up based on ICONICS' OPC-To-The-Core(TM) framework. BizViz(TM) is a suite of manufacturing and business intelligence products, which bridge the gap between manufacturing and corporate business information systems. BizViz is designed around Microsoft .NET technology and Microsoft SharePoint Services.. ICONICS also offers a complete set of Plug and Play automation components, including best-in-class OPC ActiveX® Controls, OPC Toolkit, Human Machine Interface (HMI), Microsoft SQL Server®-based data loggi ng, Multimedia Alarming, and Supervisory Control and Data Acquisition (SCADA) products. ICONICS is a Microsoft Gold Certified partner represented in over 60 countries, and has more than 225,000 product installations worldwide.
---


[Click Banner To Learn More]
[Home Page] [The Automator] [About] [Subscribe ] [Contact Us]